S-24 SS-129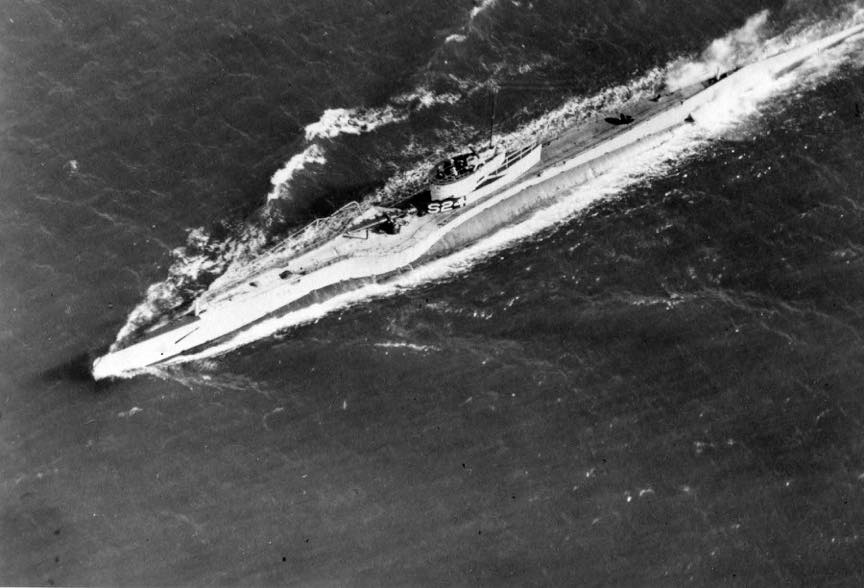 S-24

(SS-129: dp. 854 (surf.), 1,062 (subm.); 1. 219'3"; b. 20'8"; dr. 15'11"; s. 14.5 k. (surf.), 11 k. (subm.);cpl. 42; a. 4 21" tt., 1 4"; cl. S-1)

S-24 (SS-129) was laid down on 1 November 1918 by the Bethlehem Shipbuilding Corp., Quincy, Mass.

Launched on 27 June 1922, sponsored by Mrs. Herbert B. Loper; and commissioned on 24 August 1923, Lt. Comdr. Louis E. Denfeld in command.

Operating from New London, Conn., in 1923 and 1924, S-24 served at St. Thomas Virgin Islands, in February 1924. She visited Trinidad from 6 to 13 March, the Panama Canal area in April of that year and Hawaii from 27 April to May 1925. Next, into 1930, she served principally at San Diego, San Pedro, and Mare Island. In addition to service in the Panama Canal area in February and March 1926 and again in February 1929, S-24 visited Hawaii in 1927 and 1928 and twice in 1929. Sailing from San Diego on 1 December 1930, she arrived at Pearl Harbor on the 12th. From then into 1938 S-24 operated at Pearl Harbor. Departing from Pearl Harbor on 15 October, she returned to New London on 4 January 1939.

After serving with a partial crew at New London from 1 April of that year, S-24 resumed full duty on 1 July 1940. Following duty out of New London during that year and into 1941, S-24 served next in waters near the Panama Canal from late December into May 1942. Returning to New London on the 21st, S-24 decommissioned there on 10 August 1942, and was transferred on that date to the United Kingdom, in whose navy she became HMS P. 555. Returned to the U.S. Navy at the end of the war in Europe, S-24 was struck from the Navy list and was intentionally destroyed on 25 August 1947.