S-17 SS-122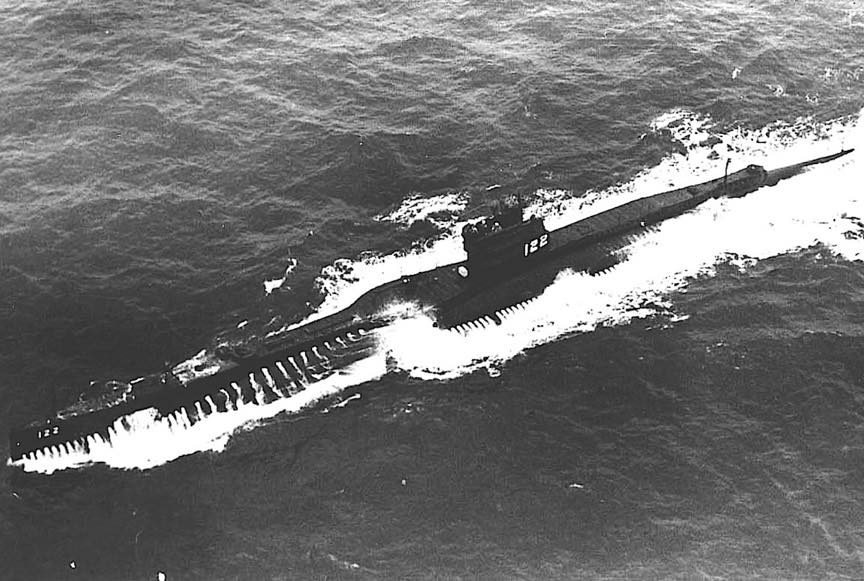 S-17

(SS-122: dp. 876 (surf.), 1,092 (subm.), 1. 231', b.21'10"; dr. 13'1"; s. 15 k. (surf.), 11 k. (subm.)cpl. 38; a. 4 21" tt., 1 4"; cl. S - 3)

S-17 (SS-122) was laid down on 19 March 1918 by the Lake Torpedo Boat Co., Bridgeport, Conn.Launched on 22 May 1920; sponsored by Mrs. Raymond G. Thomas; and commissioned on 1 March 1921, Lt. Comdr. Charles S. Alden in command.

Departing from New London, Conn., on 31 May 1921, S-17 sailed via the Panama Canal, California Hawaii, and Guam to the Philippines, arriving at Cavite, Luzon, on 1 December. In 1922, she sailed from Manila Bay on 11 October, visited Hong Kong from the 14th to the 28th, and returned to Cavite on 1 November. Sailing from Manila on 15 May 1923, S-17 visited Shanghai, Chefoo, and Chinwangtao, before returning via Woosung and Amoy to Cavite on 11 September. In the summer of 1924, she visited Shanghai Tsingtao, Chefoo, and Chinwangtao, before returning via Chefoo and Amoy to Olongapo, Luzon, on 23 September. Departing Cavite on 29 October, she arrived at Mare Island, Calif., on 31 December.

Remaining at Mare Island in 1925 and 1926, she operated along the California coast in 1927, mainly at Mare Island, San Diego, and San Pedro. From February 1928 into December 1934, S-17 served in the Panama Canal area. Departing from Coco Solo on 10 December 1934, S-17 was decommissioned on 29 March 1935 at Philadelphia.

S-17 was recommissioned on 16 December 1940. After voyages to Bermuda, S-17 operated in the Panama Canal area from December 1941 into February 1912; at St. Thomas in March, in the Panama Canal area from April into August, and out of New London from September that year into July 1944. Her cruises from New London often included operations at Casco Bay, Maine. Decommissioned on 4 October 1944, S-17 was struck from the Navy list on 13 November of that year and was intentionally sunk on 5 April 1945.