Singapore – officially the Republic of Singapore - is the world's only island city-state. It is a highly developed nation, occupying an area of about 690 square kilometers. Its strategic location, along with other aspects such as unrivaled effervescence, remarkable cleanliness, superb infrastructure, astonishing diversity and mostly, its renowned status as a crime-free nation, makes Singapore one of the world's most popular tourist destinations.
According to the major study reports, Singapore has attracted a steady influx of over 15 million visitors per year since 2013 and this has reached its all-time highest in 2019 when the city-state welcomed over 19 million visitors. The three largest sources of tourism for Singapore are China (6%), Indonesia (2%) and India (13%) .Apparently, the tourism contributes to the local economy immensely and support jobs across the country, particularly in such service sectors as retail, hospitality, food and beverage, cruising, and exhibitions and conventions.
Read on further to know the top reasons that makes Singapore a tourist hotspot.
Abundance of Art and History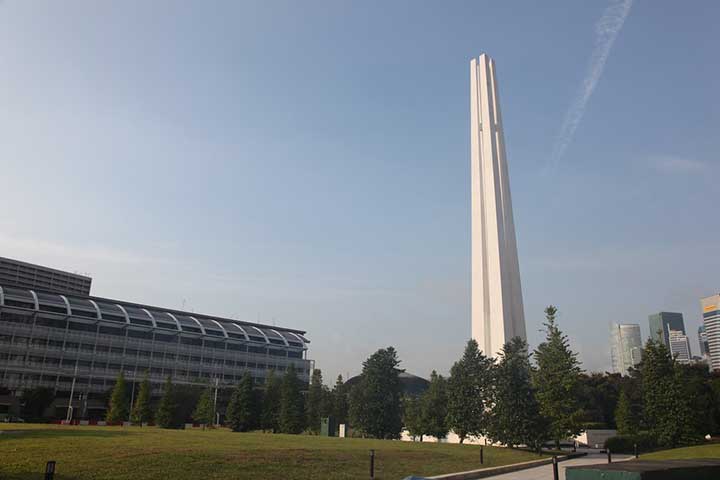 Yes, art and history can be found in plentiful in Singapore. It, therefore, is no surprise that you will come across a variety of museums and art galleries, such as National Museum of Singapore, Asian Civilisations Museum and Central Defence Heritage Gallery. That's not alone, some major events from the region's past comes to the fore by way of its blend of poignant memorials, age-old mansions, classic theaters, and revered shrines. These are as unique and intriguing as the Civilian War Memorial, Kranji War Memorial, the Battle Box, the House of Tan Teng Niah, Thian Hock Keng Temple and Sultan Mosque to name a few.
Multicultural Setting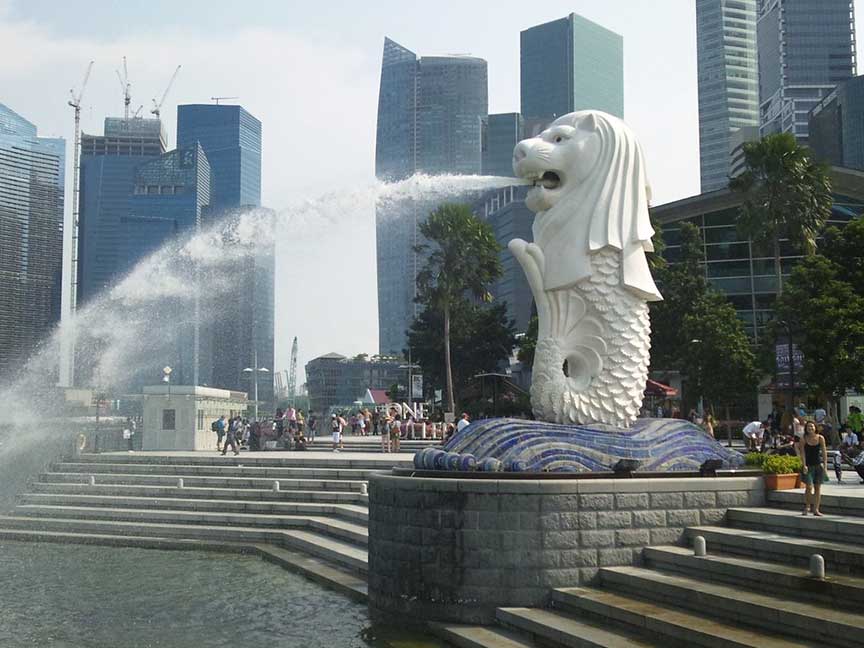 Culture vultures are in for a treat in the city-state! From the statue of mythical Merlion (whose body is half lion and half fish) to the ethnic enclaves that celebrate Indian, Chinese and Arab cultures, Singapore is popular for its astonishingly amicable environment. Every religion, culture and festival is observed with unmatched fervor and admiration. What's more; it even has a unique language, Singlish. It depicts the region's multicultural background with the strong influences of English, Malay and Indian cultures. In fact, it's very likely that you will never feel away from home while in Singapore.
Verdant Greenery Everywhere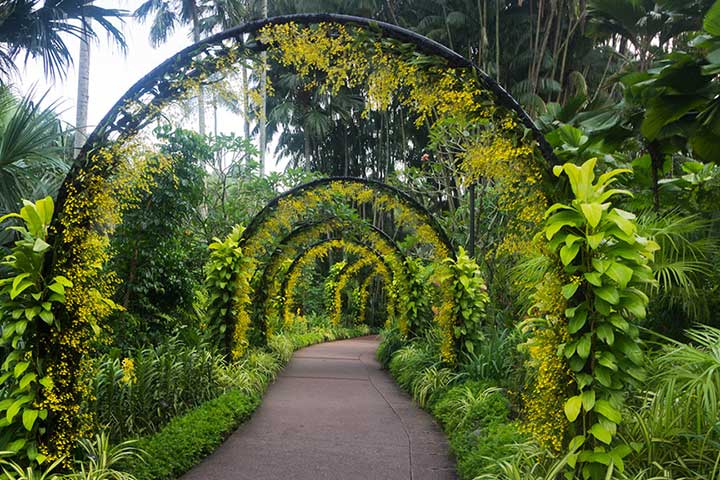 Singapore is an uber stylish city with the most ground-breaking architecture and soaring skyscrapers. But, if you think the city-state skimps on greenery, the reality is that the city itself is green as its prime objective is to be known as a City within a Garden. There are many attractions that stand as a testament to this fact, such as the colossal Gardens by the Bay (with surreal Supertree Groves plus the coolest ever observatories) and the 150-year-old Singapore Botanic Garden, which is a UNESCO World Heritage Site.
Land of Superlatives and Many Firsts
It is known to all that Singapore has to its credit some of the most extraordinary attractions and events. But, did you know that majority of them are first of its kind. For instance, it is home to Singapore Night Safari – the first night zoo in the world. Apart from these, you will find here the world's first vertical indoor garden as well as the first ArtScience Museum (inside Marina Bay Sands.) And did we say that the place played host to Formula One Singapore Grand Prix – the first Formula One Night Race in the world.
Iconic Landmarks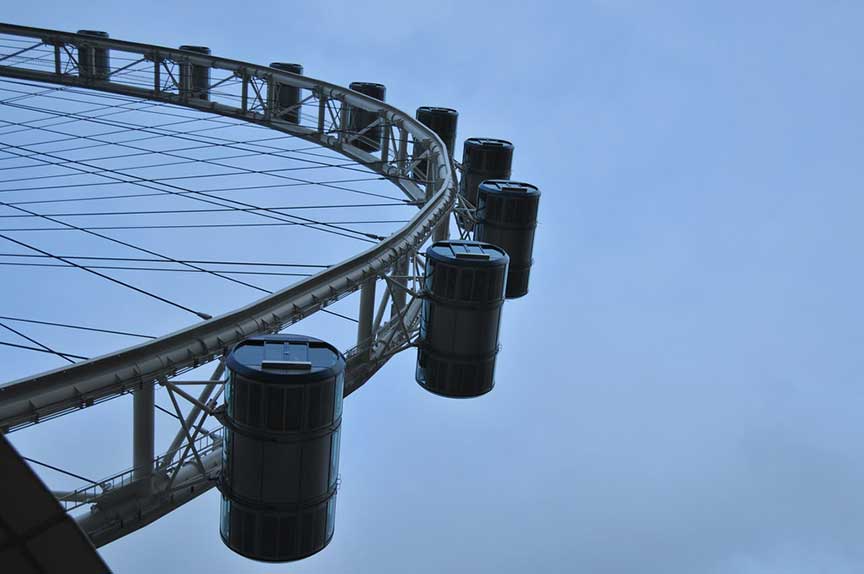 This is undoubtedly one of the major reasons that lure people to Singapore. And the best thing is that they are both distinct and diverse which make it a favorite of all kinds of vacationers. If you are here for sheer fun and entertainment, the place has an entire island (Sentosa Island) dedicated to amusement parks, thrilling activities and amazing shows. Looking for a rendezvous with wildlife? You will be spoilt for choices, with Singapore Zoo, Jurong Night Park, River Safari and Night Safari Park. For a slice of the region's iconic experiences, you can take to Singapore Flyer or head up to SkyPark within the remarkable Marina Bay Sands. With service providers such as Rayna Tours and Travels, it is easy to book an activity or experience in Singapore.  
Nature Reserves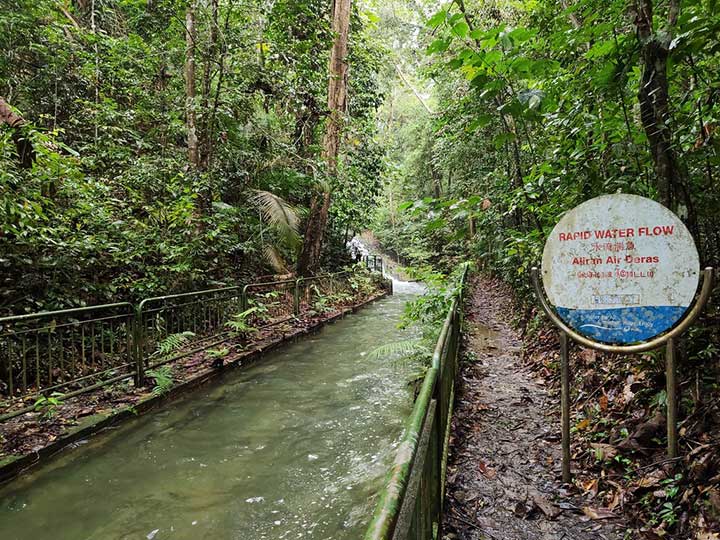 Apart from the gardens sprinkled all over the city, Singapore is legendary for its four natural reserves that is meticulously protected and preserved by the Parks and Trees Act 2006. Each of them is a green haven which showcases you Singapore's natural beauty and biodiversity in its true splendor. With the city-state's highest hill, Bukit Timah Nature Reserve is a paradise for nature and outdoor enthusiasts, thanks to its untouched flora and fauna plus lush hiking trails, exciting mountain-biking trails etc.
If you are a bird lover, it is highly recommended to visit Sungei Buloh Wetland Reserve, which is the first ASEAN Heritage Park in the region. For a mix of history, nature and wildlife, make your way to Labrador Nature Reserve. Finally, there is the Central Catchment Nature Reserve; spanning over 2800 hectares, it is the largest of all nature reserves in Singapore.
Hotels are More than a Place to Stay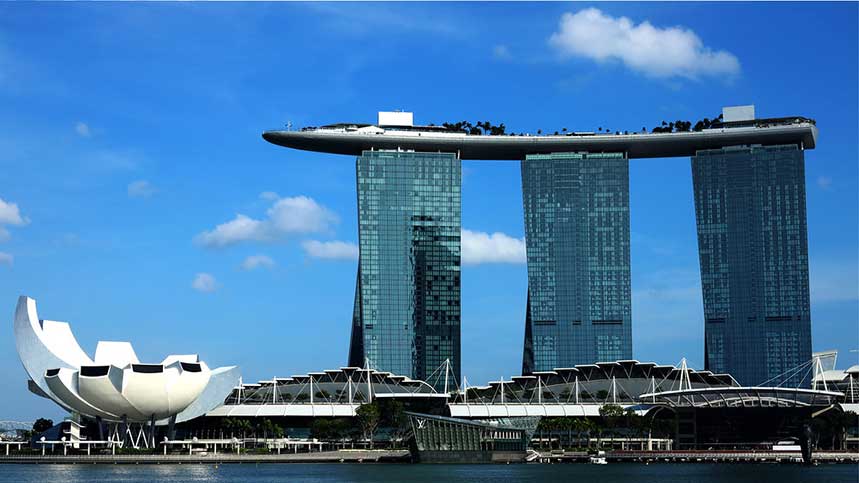 Whether you wish to stay in an accommodation offering unmatched level of comforts or prefer a budget hotel, you will find hotels and resorts to cater to every preference and wallet. But, majority of them are more than a hotel. Besides its irresistible and high-end accommodation choices, Marina Bay Sands, for instance, boasts of some inspiring attractions, mainly the SkyPark, which is open to both its guests and public (for a nominal charge.) This means that you don't have to really stay here to admire its avant-garde architecture and unique experiences.
Easy to Get Around
Given its compact size and easy accessibility to the main city attractions, it is easy to travel around in Singapore. For the most hassle-free experience, there are Singapore tours that offer comprehensive sightseeing experience. But, if you want to see it on your own without draining your wallet, you can count on Singapore's public transport that is both reliable and spotless. With an EZ-link smart card, you get to easily access all of the public transport including MRT (Mass Rapid Transit), buses, and taxis at super affordable rates.
Fantastic Dining Choices
No matter you fancy dining at an ultra-glam restaurant or opt to keep your dining budget within limits, it is all possible here in Singapore. Sample delights prepared using all botanical ingredients in its tastiest version at Restaurant Euphoria. Is Peranakan dining more your thing? Make your way to Candlenut, the only Michelin-starred Peranakan dining venue in Singapore. For the most delightful exotic cuisines, you can reserve a spot at Kotuwa (known for Sri Lankan specialties), the Indian themed Firangi Superstar etc. Now if you don't want to spurge on dining in Singapore, the city's street food scene with hawker centers is surprisingly cost-effective.
Ranks High in Cleanliness & Safety Standards!
Due to the incredibly low crime rates, Singapore finds a top position among the list of the world's safest countries. A visit here, therefore, makes it suitable for families and solo travelers alike. It's also second to none when it comes to its cleanliness aspect, where each of its public space encompassing airport, malls toilets etc is maintained in the most immaculate manner. But beware; you will be charged hefty if you are found littering in the public place.
Conclusion
Are you ready to visit Singapore? Whatever your preference or penchant, it is never a difficult task to fill up your Singapore program. Whether you want to make your holiday super extravagant or pocket-friendly, it is all possible in this land of infinite attractions and experiences.