West Virginia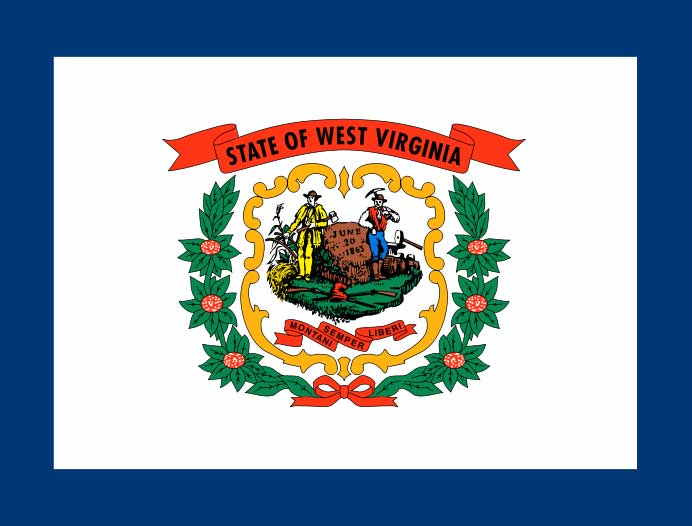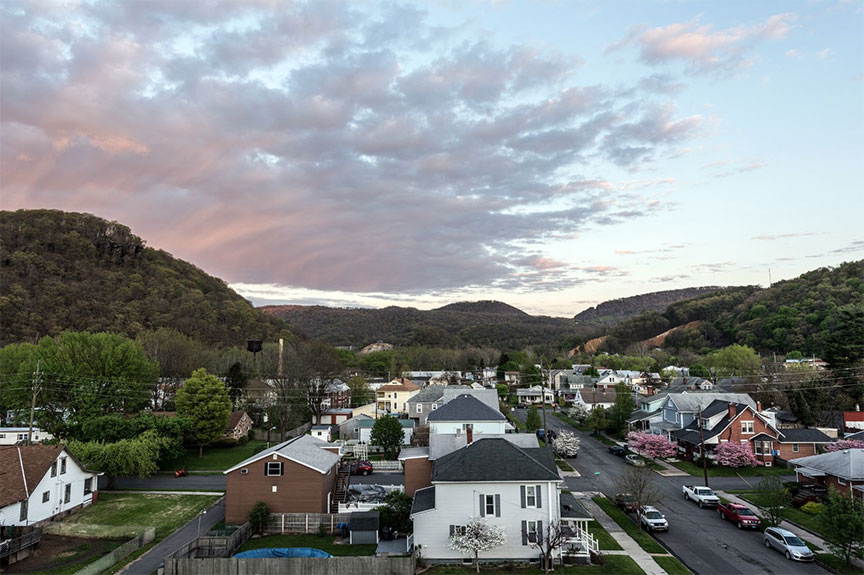 Postal Abbreviation: WV
Natives: West Viginian

Population 2020: 1,793,716
Legal Driving Age: 18
(*16 w/ Driver's Ed.)
Age of Majority: 18
Median Age: 41.3
State Song:
"This Is My West Virginia"
By: Iris Bell
"West Virginia, My Home Sweet Home"
By: Julian G. Hearne
Median Household Income:$38,482
Mean Household Income:$53,269
Capital..... Charleston
Entered Union..... June 20, 1863 (35th)
Present Constitution Adopted: 1872
Nickname: Mountain State
Panhandle State

Motto:
"Montani semper liberi"
(Mountaineers are always free)
Origin of Name:
Named in honor of Queen Elizabeth
of England.
West Virginia Economy
AGRICULTURE: apples, chickens,
corn, fruit, milk, sheep, wool.
MINING: coal, natural gas,
petroleum, sand, stone.
MANUFACTURING: chemicals,
clothing, lumber products,
machinery, metal products, printing.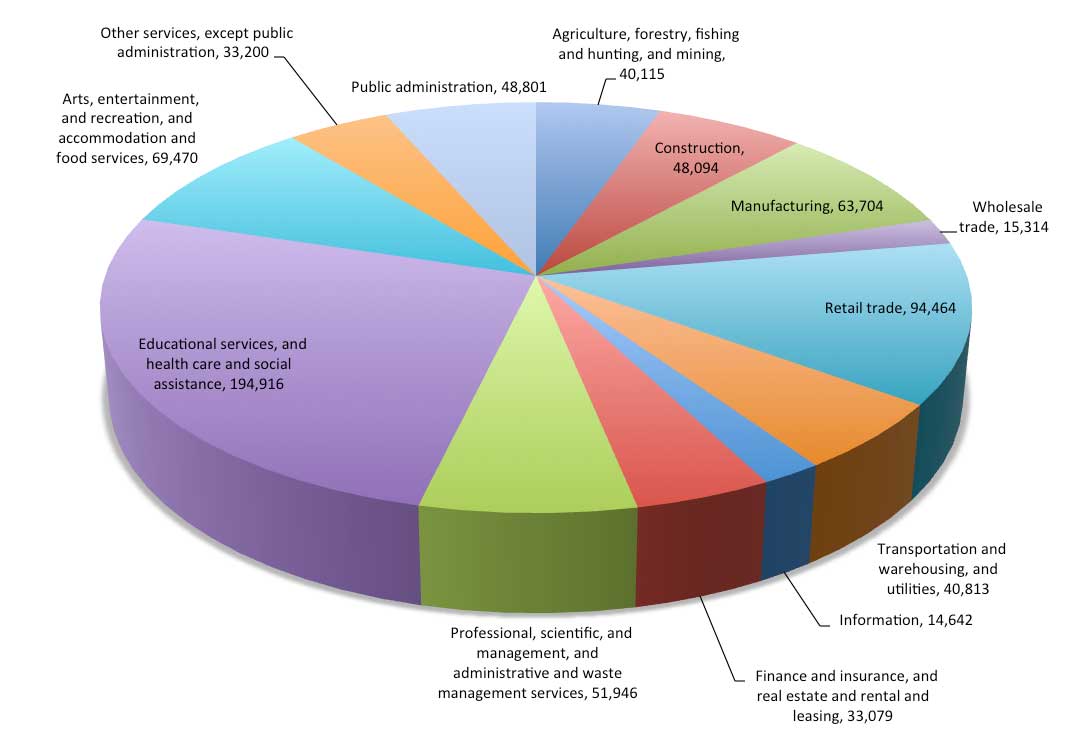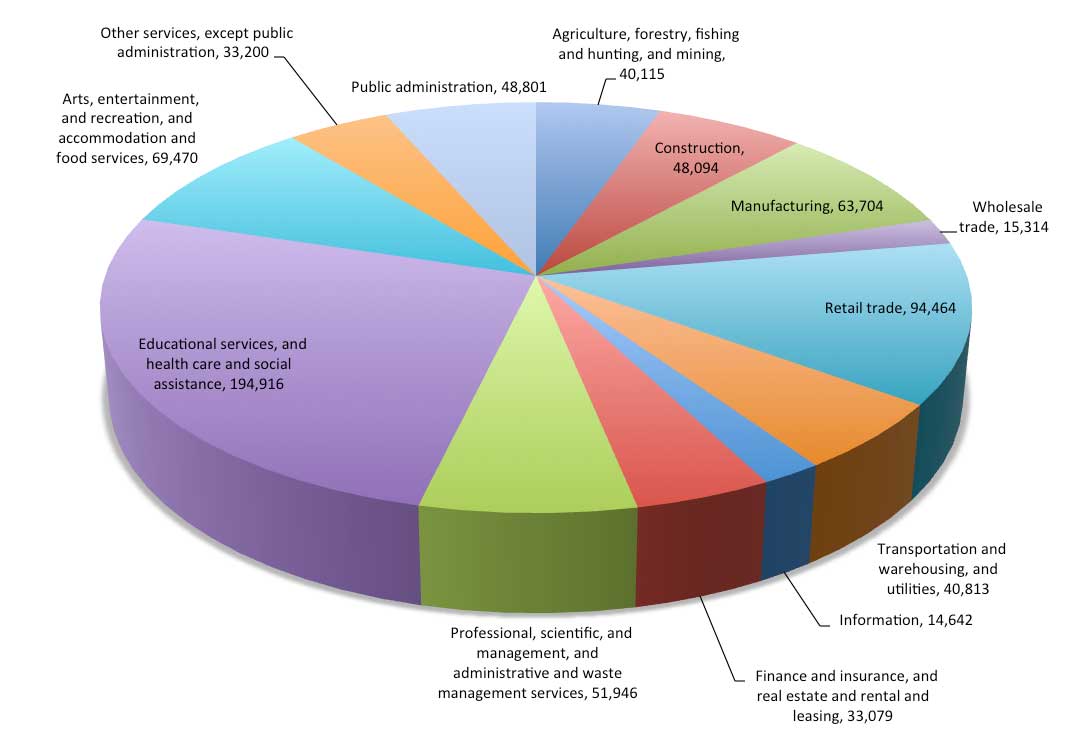 ---
West Virginia Geography
Total Area: 24,232 sq. miles
Land area: 24,087 sq. miles
Water Area: 145 sq. miles
Geographic Center: Braxton
4 mi. E of Sutton
Highest Point: Spruce Knob
(4,861 ft.)
Lowest Point: Potomac River
(240 ft.)
Highest Recorded Temp.: 112˚ F (7/10/1936)
Lowest Recorded Temp.: –37˚ F (12/30/1917)
The state of West Virginia is very hilly. The Allegheny Mountains divide Virginia and West Virginia. Twenty miles west of the Alleghanies are the continuation of Tennessee's Cumberland Mountains. To the west of the mountains there is a plain that gradually descends to the Ohio River. The Ohio is the primarily river in the state.
.
Cities
Charleston, 51,400
Huntington, 49,138
Parkersburg, 31,492
Wheeling, 28,486
Morgantown, 29,660
Weirton, 19,746
Fairmont, 18,704
Beckley, 17,614
Clarksburg, 16,578
Martinsburg, 17,227
West Virginia History
1861 West Virginia was part of Virginia.
1862 Union troops defeat the Confederates at Lewisberg. West Virginians voted
to separate from Virginia and requested to be admitted to the Union.
1863 West Virginia was admitted to the Union.
1960 JFK defeated Hubert Humphrey in the West Virginia primary ending the
question of whether a Catholic could be elected President.
Famous People

Pearl S. Buck
Thomas "Stonewall" Jackson
Don Knotts
Walter Reuther
Cyrus Vance
Chuck Yeager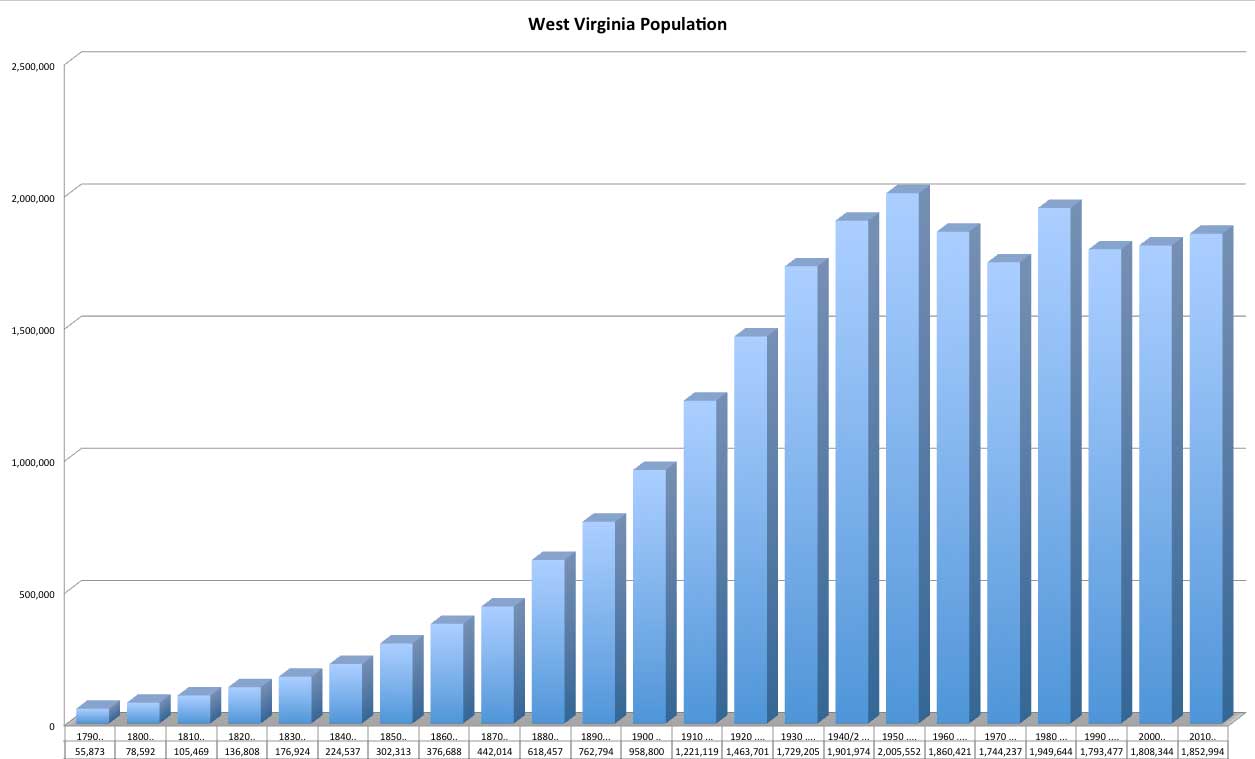 West Virginia National Sites
1)Gauley River National Recreation Area
The 25 miles of free-flowing Gauley River and the six miles of the Meadow River pass through scenic gorges and valleys containing a wide variety of natural and cultural features. The Gauley River contains several class V+ rapids, making it one of the most adventurous white water boating rivers in the east.
2)Harper's Ferry National Historical Park
This park located in the Blue Ridge Mountains at Harpers Ferry commemorates the roll of the area during the times just before and during the Civil War. In 1859 a militant abolitionist raiding the towns arsenal and called for an uprising. He was caught by soldiers led by Lt Col Robert E Lee and sentenced to death for insurrection. Three years later during the war Harpers Ferry was captured by confederate troops just before the battle of Antietam.