The Building of the Erie Railroad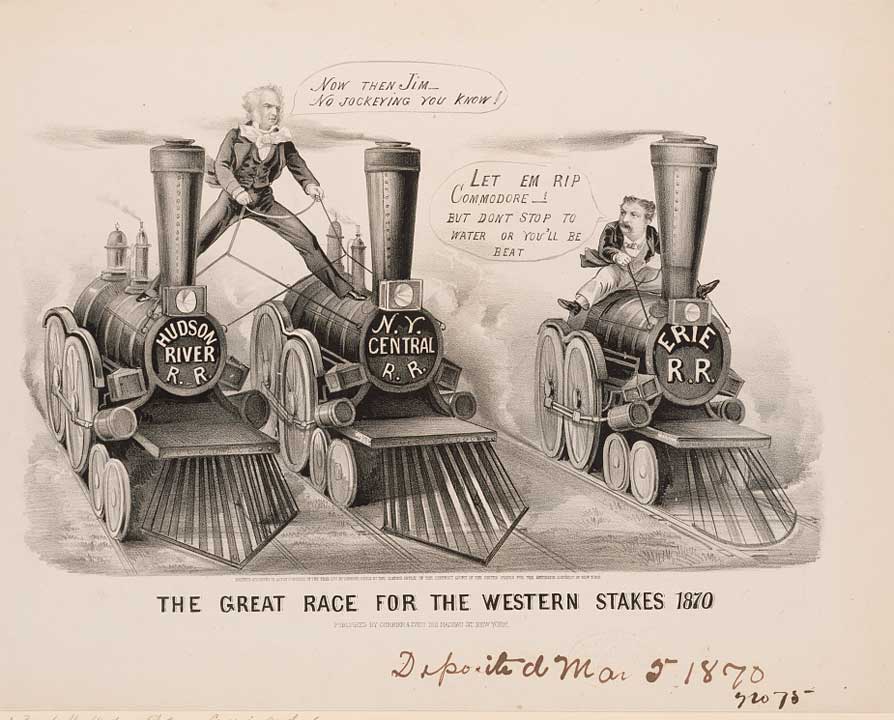 The first railroads were modest affairs, linking small areas, providing service between Boston and Providence- or New Jersey and Philadelphia. Almost immediately there were visionaries who looked to the rails as a way of linking East and west. At that time the west was the Ohio River. Two roads began to build toward that goal. The first the Erie.
It was incorporated in 1833 with a charter to build a railroad from a New York City area across Southern New York to the Erie canal. The Erie was chronically underfunded and often ran out of money. But slowly. but surely the line was built. Every step of the way it was forced to overcome obstacles. Its workers, rioted, farmers blocked there way until they were paid, and new engineering techniques had to be invented. There were no manuals to follow, the "Work of the Ages" progressed. Two large bridges were built including the Starucca Viaduct a 1200 foot stone bridges, that cost at the $320,000 and is still in use today..
In 1850 Charles Minot was hired as the superintendent of the road. Soon the road was completed. On a May 14th the official opening ceremonies began, when a party of distinguished guests, that included the President of the United States Milliard Fillmore, and Americas elder statesman, Daniel Webster, headed off in two special trains from the Pierpoint NY towards Lake Eire. Daniel Webtser traveled in a rocking chair secured to open flat car. After an overnight stop in Elmira, the party went on to Dunkirk on Lake Eire, for the opening ceremonies.