1892 Election Results Cleveland vs Harrison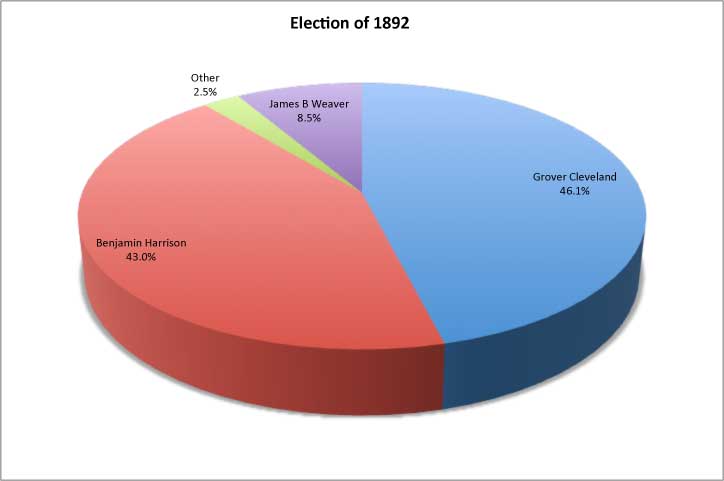 Former President Cleveland was the front runner at the Democratic Convention in 1892. Cleveland was opposed by those from the West and the South who supported free coinage of silver. Despite the opposition, Cleveland won the nomination on the first ballot. Harrison also won the nomination at the Republican convention on the first ballot. During the 1880s, farmers faced economic difficulties in much of the United States. Many farmers were strong supporters in minting silver. They believed if silver were minted for producing money, it would increase the money supply and bring back prosperity. Radical farmers met in February 1892 to form the People's Party. The People's Party later became the Popular Party. The Popular Party nominated former Union General James Weaver to be their party's presidential nominee.
The issue of tariffs dominated the 1892 election campaign. Cleveland ran against the increase of the tariffs that Harrison had brought about. The Populist candidate, James Weaver, received strong support for his position promoting the minting of silver.
There was no active campaigning by any candidate. Harrison's wife was deathly ill. He did not even hold porch speeches. Cleveland, in deference to Harrison, did not campaign either.