Marines Intervene in Nicaragua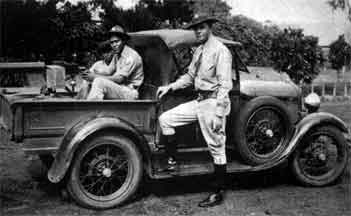 In the largest and most visible anti-trust case in American history to date, the Standard Oil Company of New Jersey was ordered to divest itselThe ruler of Nicaragua from 1893 to 1908 was José Santos Zelaya. He involved his country in a number of small wars with its neighbors, while at the same time threatening the economic interests of the United States.

In late 1909, a revolution broke out against Zelaya, supported by American firms. The rebels won and the new government, led by Adolfo Diaz, requested American support in stabilizing the country's finances. He negotiated an agreement with the United States which, if it had been approved by the US Senate, would have converted Nicaragua into an American protectorate.

In July, a revolt broke out against Diaz that threatened American interests. Taft sent 2,500 marines to crush the rebellion.f of its 37 interlocking firms. An appeal to the Supreme Court was turned down.