10 Documentaries That History Students Must Watch
by Phil Collins
The subject of history is captivating to individuals of all backgrounds, not just students studying history. However, the methods of acquiring knowledge in this field are not always pleasurable. Thankfully, with the emergence of the documentary genre, one can now acquire a wealth of information in an enjoyable and engaging manner.
If you are curious about learning new information about a particular era or if you are searching for captivating subjects as an essay writer, there are a number of must-watch documentaries worth exploring. We have compiled a list of these remarkable films that cover a diverse range of topics. Additionally, if you're looking for professional assistance with your essay writing or need assignment help, services like domyessay.com can provide expert writers who can write my essay for me. So, you can focus on exploring these documentaries while leaving the essay writing to the professionals.
Devil at the Crossroads, 2019
This intriguing movie is a delightful option for music enthusiasts and can be found on Netflix. It depicts the journey of Robert Johnson, a legendary blues musician who had a significant impact on the history of this genre. In his short existence, he played a pivotal role in shaping blues music. Moreover, there was a prevalent legend during his lifetime that Johnson had made a pact with the devil in exchange for his extraordinary musical skill. The documentary successfully incorporates elements of history, culture, and music, merging them into a single compelling narrative. Find it on Amazon
Secrets of Great British Castles, 2015
People who have an interest in British history and the tales associated with castles will thoroughly enjoy this particular film. It showcases six of the most famous castles and the intriguing secrets they hold. If you want to learn more about Warwick, Dover, or the Tower of London, this movie is the perfect choice for you.
This show provides entertainment and showcases stunning visuals. Additionally, it is highly accessible for viewers, unlike other documentary films that focus on tragic events. Moreover, it can be streamed on Netflix.
Bowling for Columbine, 2002
The documentary begins with the infamous school shooting at Columbine High School, a tragedy that deeply impacted the United States. However, it explores much more than just this event. The film delves into America's complex relationship with firearms and the wide-ranging repercussions that result from it.
What led to the increased prevalence of gun ownership? Which elements contribute to this phenomenon? And what can we anticipate in terms of its future? Despite the movie's age of nearly two decades, the topic remains pertinent today. The film is available for streaming on Hulu.
World War II in Colour, 2009
This is a British documentary that offers the opportunity to witness historical events in high-quality visuals. Focusing on World War II, the film extensively utilizes colorized and restored footage from that time period. Therefore, it serves as an excellent resource for gaining knowledge and provides an opportunity to personally perceive these events. It delves into tactical strategies and highlights infamous battles like the attack on Pearl Harbor, allowing viewers to learn more about these significant moments. Find it on Amazon
Anne Frank Remembered, 1995
This is a deeply moving and significant narrative about a Jewish family during World War II. It revolves around the contents of Anne Frank's diary, which she wrote during the period when her family sought refuge hidden in the rear of their home. This film explores themes of hope, tragedy, and resilience, effectively portraying the harrowing ordeal endured by Jewish individuals during the war. The accounts are shared by those who were intimately connected to Anne and managed to survive. This documentary is essential viewing, ensuring that we never forget the lessons of history.
Going Clear: Scientology and the Prison of Belief, 2015.
If you have a fascination for Scientology and its creator, this is a pleasurable option. It delves extensively into its current state and origins. The movie showcases accounts from ex-Scientologists that detail their encounters with this group. It elucidates the principles and rules of this organization. It captivates and excites viewers.
13th, 2016
The documentary takes its name from the 13th Amendment, which outlawed slavery and granted freedom to those who were enslaved. It focuses on the topic of race and the issue of racist imprisonment in the United States. The film delves into the ongoing perpetuation of slavery even after the implementation of the Amendment. It highlights that the Amendment did not resolve the problem of racism, but rather marked the start of a lengthy struggle. Though the documentary may be difficult to watch at times, it is strongly recommended viewing.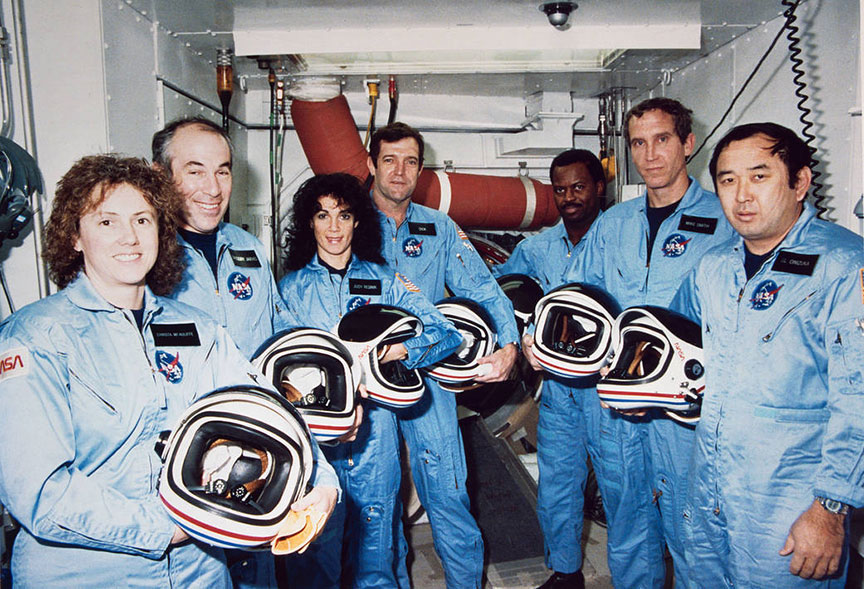 Challenger: The Final Flight, 2020
Most likely, most people are familiar with the unfortunate incident that occurred with the Challenger in 1986. This documentary delves extensively into that incident as well as delving into the operations of NASA during the 1980s. The primary inquiry revolves around identifying the factors that went awry and the process by which it unfolded. To scrutinize this, there is an abundance of NASA recordings, historical records, and accounts from witnesses. Ultimately, the series reveals the hidden workings and potential decisions that could have contributed to this catastrophic event.
Trial by Media, 2020
If you have an interest in both history and true crime, take note that this documentary series brings together these two subjects. The focal point revolves around the influence of media and public opinion on trials and decisions. Its relevance to today's culture of canceling and public shaming adds an intriguing aspect.
What is the impact of media on public opinion? How has it shaped the outcome of famous trials? Can we see a clear influence from it? This series examines these inquiries using various notorious and sensationalized court cases.
The Act of Killing, 2012
This documentary is truly remarkable and must-see. It reveals the violent killings of communists and ethnic Chinese in Indonesia during the 1960s. The exact number of fatalities remains uncertain, but historians estimate it to be somewhere between 400 thousand and 3 million.
This movie is unique and different from others because the director made a deliberate choice to include the executioners who managed to survive the genocide, allowing them to share their perspective. These individuals, who were once part of death squads, reveal details about the torture they inflicted and even recreate some of the horrifying scenes. The film's strength lies in its portrayal of the disturbingly ordinary nature of these brutal acts.
In Summary
There are many great historical films beyond the ones mentioned earlier, and anyone can discover a documentary that suits their interests. Nevertheless, history students will particularly derive pleasure from the ten documentaries described in this article.
Each of these documentaries is skillfully produced and includes extensive research, along with authentic historical footage. Furthermore, they all convey crucial narratives that everyone should listen to. While some documentaries lean towards a more lighthearted tone, others delve into more difficult subjects. Regardless, they serve as excellent sources to expand our knowledge of the past, accompanied by exceptional storytelling.