Compromise of 1850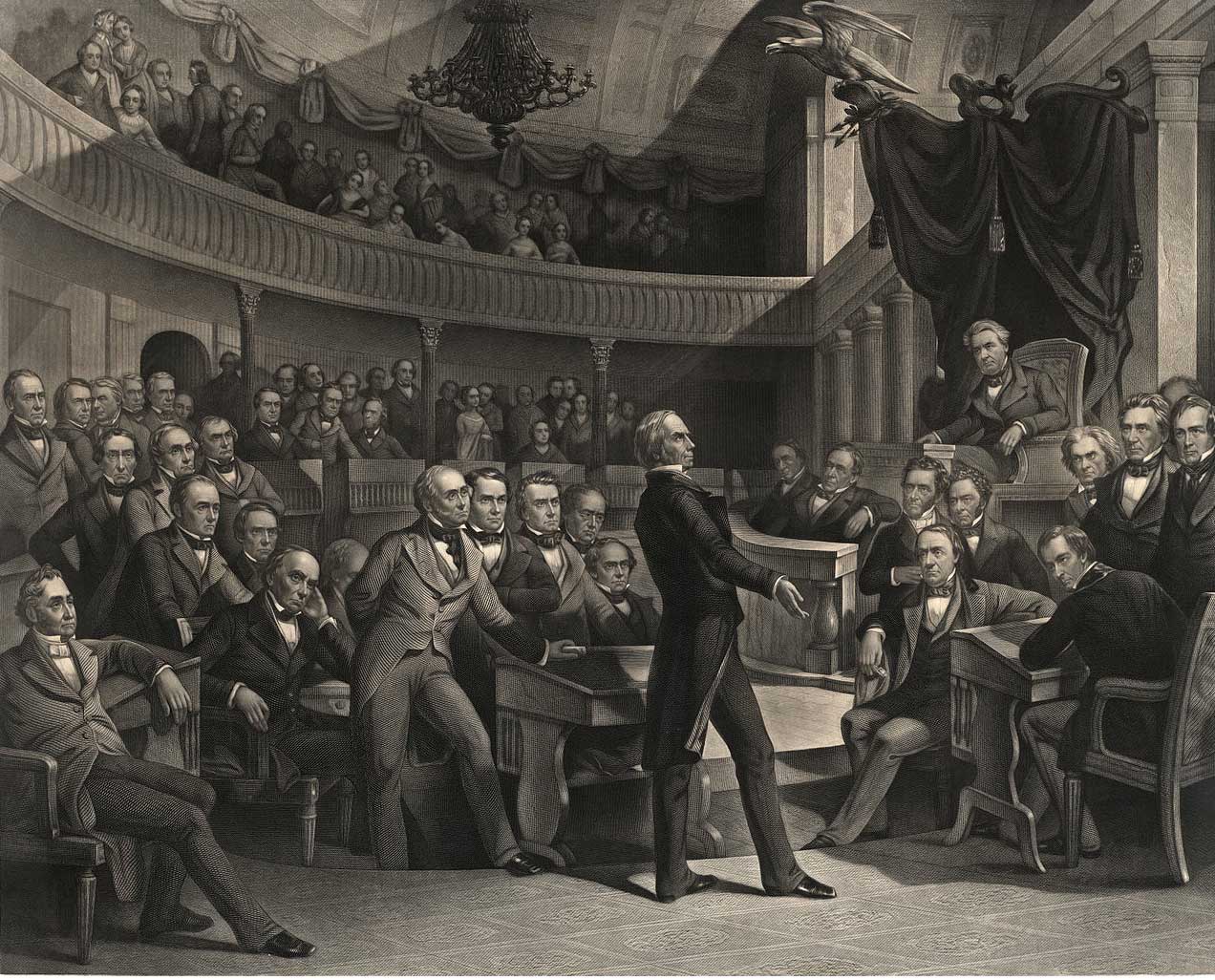 With a crisis threatening the Union, Senator Henry Clay of Kentucky, put forth a series of bills that became known as the "Compromise of 1850". Clay introduced eight resolutions to the Senate, grouped in pairs. The first resolution admitted California as a free state, and organized New Mexico as a territory– without determining its position visa via slavery. The second set of resolutions settled the boundary disputes between Texas and New Mexico, in New Mexico's favor. However, it called for federal assumption of Texas debts incurred while that state was independent. Much of Texas' debt was held by Southerners. The third set of proposals called for the banning of slave trade in the district of Columbia, while continuing the actual existence of the trade. Finally, Clay introduced legislation limiting the Congressional power over regulating slave trade, as well as strengthening fugitive slave laws. The initial Northern reaction to the suggestions were negative. President Taylor opposed the compromise, however, Senator Daniel Webster gave an impassioned pleas for support of the compromise. Webster, the North's most eloquent politician stated: "I speak to you, not as a Massachusetts man, nor as a Northern man, but as an American. I speak today for the preservation of the Union. Hear me for my cause."
Senator John Calhoun, who was dying of Tuberculosis, gave his last speech in the Senate. In the speech, Calhoun championed the cause of the South– once again– yet called for compromise. Senator Seward of New York responded with the North's response, stating: "You cannot roll back the tide of social progress." Seward indicated that the Constitution sanctioned the power of Congress to exclude slavery from the territories, but beyond that, there is a higher law than the Constitution. He declared: "The present crisis embraces the fearful issue whether the Union shall stand, and slavery, be removed by gradual voluntary effort and with compensation; or whether the Union shall be dissolved and civil war ensue, bringing on violent, but, complete and immediate emancipation."
The lines were drawn. It seemed no compromise could be reached. However, President Taylor died on July 9th. He was replaced by Millard Fillmore, a Northerner, who was more sympathetic to the South. After the Senate failed to pass the compromise, Senator Stephen Douglas, of Illinois, emerged to negotiate for the compromise. Douglas succeeded. Finally, the various bills that made up the compromise were passed. It seemed that the crisis was averted. In fact, the crisis was actually just delayed.
---