Garret Hobart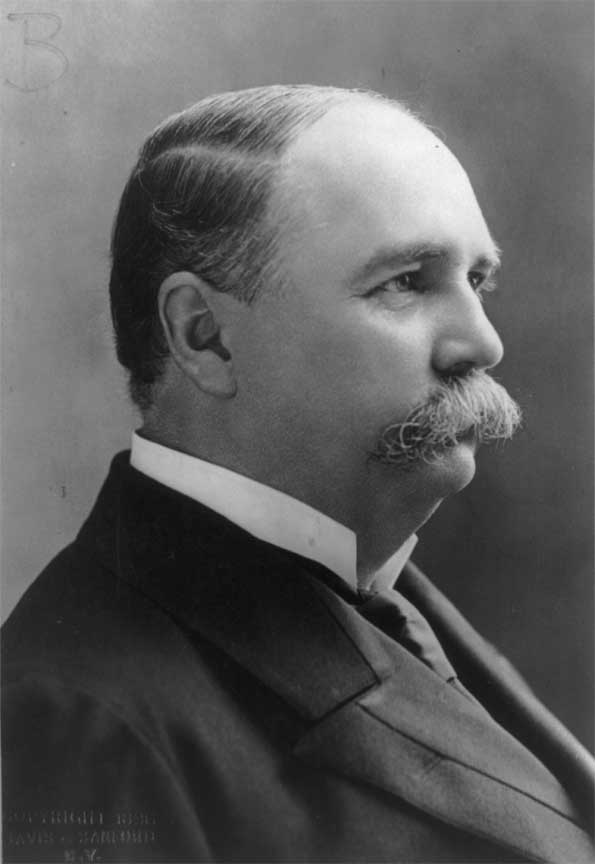 Garret Augustus Hobart was born on June 3, 1844, in Long Branch, New Jersey. He studied math and English at Rutgers College, and graduated with honors in 1863. After teaching school briefly, he moved to Paterson, New Jersey, where he worked in a law office of a family friend. He was admitted to the bar in 1869, the same year in which he married Jennie Tuttle.
Two years later, Hobart served as Paterson city counsel, and was elected to the state assembly in 1872. In 1874, he became speaker, and was elected to the state senate in 1876. Although he left the state senate in 1882, he remained an important figure in state politics, serving as chairman of the state Republican committee from 1880 to 1891. Hobart was less well-known outside New Jersey, but nevertheless became a member of the Republican National Committee in 1884, and was friendly with prominent Republicans across the country.
-despite his forays into politics, Hobart considered law and business his main occupations. He served as president of New Jersey's Passaic water company, and as director of several banks. His various endeavors proved lucrative, and he became a wealthy man before he entered the race for Vice President in 1896. During his speech accepting the Republican nomination, Hobart, a strong supporter of the gold standard, said: "An honest dollar, worth 100 cents everywhere, cannot be coined out of fifty-three cents of silver, plus legislative fiat." Hobart and his running mate, William McKinley, won the election.
As Vice President, Hobart was one of McKinley's closest advisers and friends, and came to be known as the "Assistant President." In 1899, Hobart became ill. He returned to New Jersey to recover, but instead became worse. He died in his home in Paterson, New Jersey on November 21, 1899. The city of Paterson placed a bronze statue of Hobart in front of its city hall, next to a statue of Alexander Hamilton.