David Brewer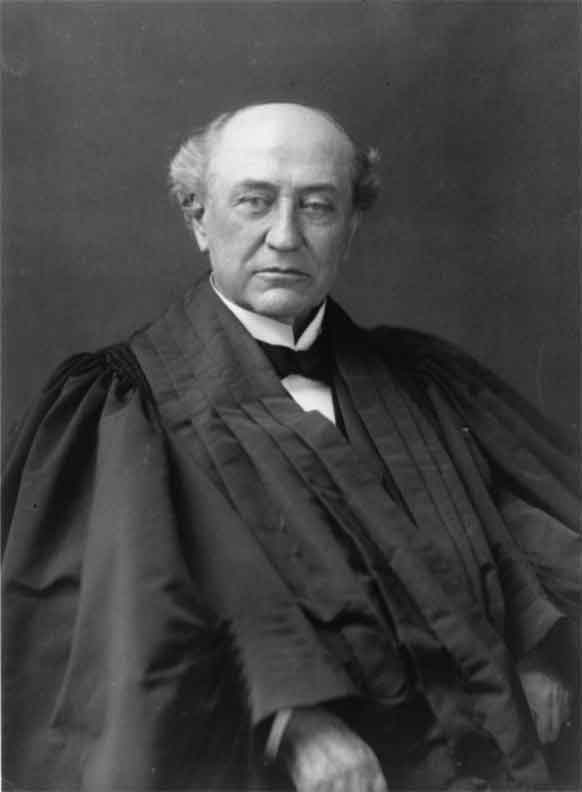 David Josiah Brewer was born to an American missionary family in Smyrna, Asia Minor (now Izmir, Turkey), on June 20, 1837. His family returned to the United States when Brewer was one year old, and settled in Wethersfield, Connecticut. After attending Wesleyan University for two years, he transferred to Yale College, graduating with high honors in 1856. His graduating class at Yale included Henry B. Brown, who in 1891 would join Brewer on the Court. Brewer studied law under the supervision of his maternal uncle, David Field, and completed a one-year course at the Albany Law School in 1858. Although he was admitted to the New York bar, he moved west, settling in Kansas and establishing a law practice there. Brewer was appointed Commissioner of the Circuit Court in Leavenworth (1861) and Judge of the Probate and Criminal Courts of Leavenworth County (1863). Serving on the US District Court for Kansas from 1865 to 1869, he sat on the Kansas Supreme Court from 1870 to 1884. President Chester Arthur appointed Brewer to the Circuit Court for the Eight Circuit in 1884, and President Benjamin Harrison nominated him to the US Supreme Court in 1889. The Senate confirmed him on December 18, 1889. Brewer's maternal uncle, Stephen Field, had been appointed to the Supreme Court in 1863, so uncle and nephew served together for eight years, until Field's retirement in 1897.
Brewer was a conservative justice, and was considered the strongest defender of business interests and property rights on the Court. Nevertheless, he was also a supporter of individual rights, which he felt had to protected from infringements by corporations as well as governments, unions and the individuals themselves. He spoke out in support of causes such as education, charities, women's suffrage and residency for Chinese aliens in the United States. In addition, he was a prolific writer, and edited collections of famous speeches and essays. An peace advocate, he was appointed in 1895 to the congressional commission to supervise the disputed boundary between Venezuela and British Guiana. The commission elected him president, and was successful in negotiating with Britain, thus easing the threat of war in the region. In 1907, Brewer helped found the American Society of International Law, which promoted arbitration as a means to settle international disputes.
A large, vigorous and somewhat clumsy man, Brewer was appreciated for his warm personality, patience and clear thinking. He enjoyed playing cards and reading detective novels, and was a wonderful storyteller. Three years after the death of his first wife in 1898, he married Emma Miner Mott.
Brewer died suddenly of a stroke on March 28, 1910 at his home in Washington, D.C., while still serving on the Court.