Martin Luther King Jr.
1929- 1968
American Civil Rights Campaigner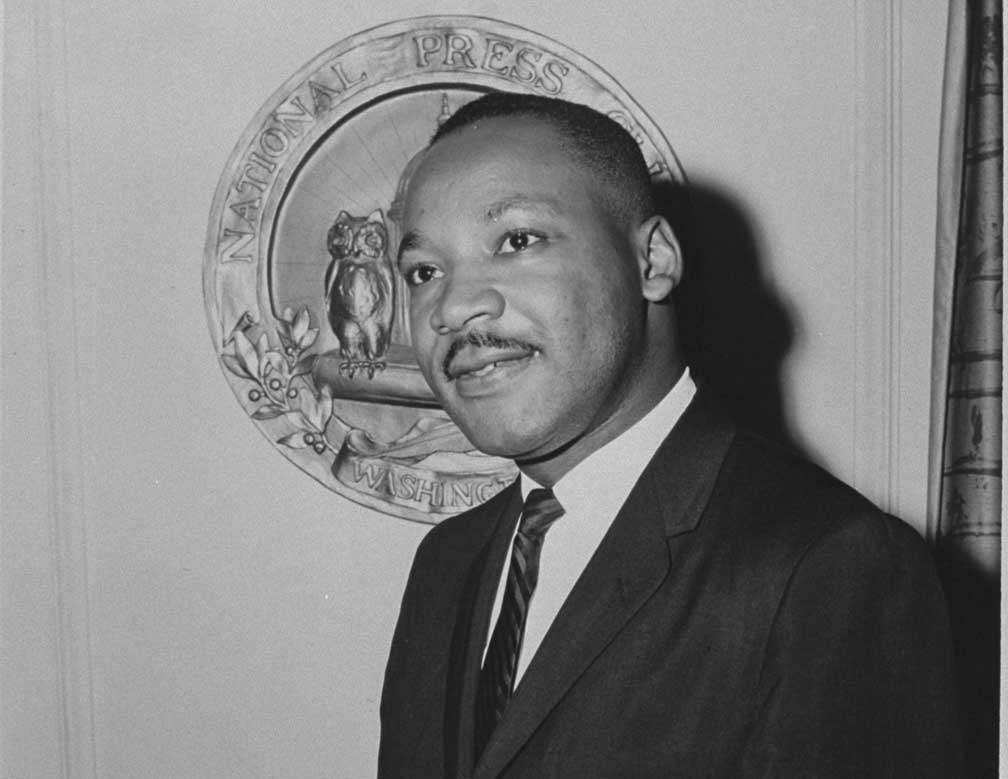 Civil rights crusader Rev. Dr. Martin Luther King, Jr. was born in Atlanta, Georgia. He studied at Morehouse College, Crozer Theological Seminary and Boston University, from which he received a PhD in 1955. In 1954, he became a minister at the Dexter Avenue Baptist Church in Montgomery, Alabama.
A gifted orator and writer, King achieved national prominence when he helped organize the Montgomery bus boycott. In 1957, he established the Southern Christian Leadership Conference. The conference, under King's direction, led civil rights protest actions throughout the country.
King's most memorable action was the 1963 March on Washington, in which 250,000 persons participated. He won the Nobel Peace Prize in 1964. King was assassinated in Memphis, Tennessee in April 1968. He was 39 years old.