Warren Harding
1865- 1923
American Politician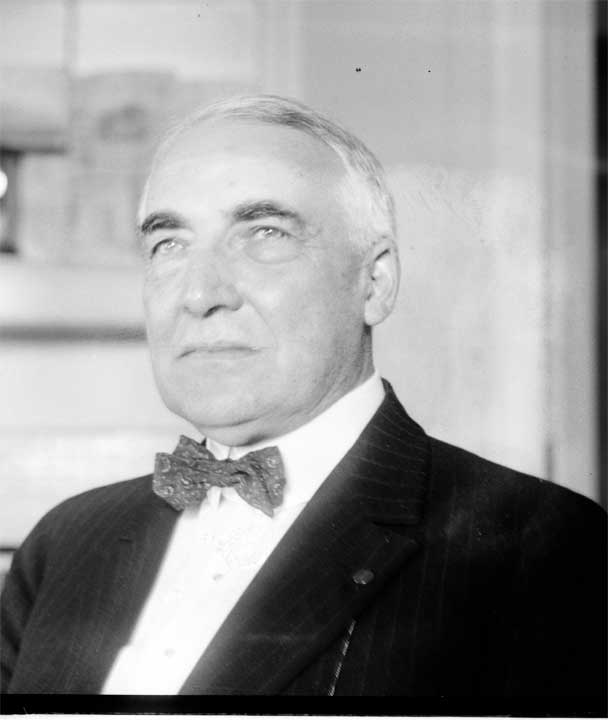 Warren Harding was born in a farmhouse in Corsica, Ohio. At the age of 15, Harding entered Ohio Central College, graduating in 1882 with a B.S. Harding delivered the commencement address.
For one term after graduating from college, Harding taught school. He then briefly sold insurance. In 1884, with two partners, Harding purchased the Marion Star newspaper. He soon acquired full ownership of the paper
In 1889, Harding successfully ran for Ohio State Senator. He served as a Republican in the State Senate until 1903, when he became Lieutenant Governor of Ohio.
In 1914 Harding was elected to the US Senate. Harding was elected President in 1920, following eight years of Democratic rule.
Though Warren Harding has consistently been rated the worst President of the United States, his failings were only recognized after his term was over.
After campaigning on the slogan of "a return to normalcy," Harding was well-liked during his term. During his Presidency, business influence in government soared. The Treasury Secretary was the multi-millionaire industrialist, Andrew Mellon.
After Harding's death, the extent of the scandals occurring during his administration became known. The Attorney General was responsible for widespread graft, leading to a criminal trial. The head of the Veteran's Administration looted millions of dollars. The Secretary of the Interior was guilty of accepting a bribe to lease a US naval reserves to private oil companies. This became known as the Tea Pot Dome scandal.