William Halsey
1882- 1959
American Admiral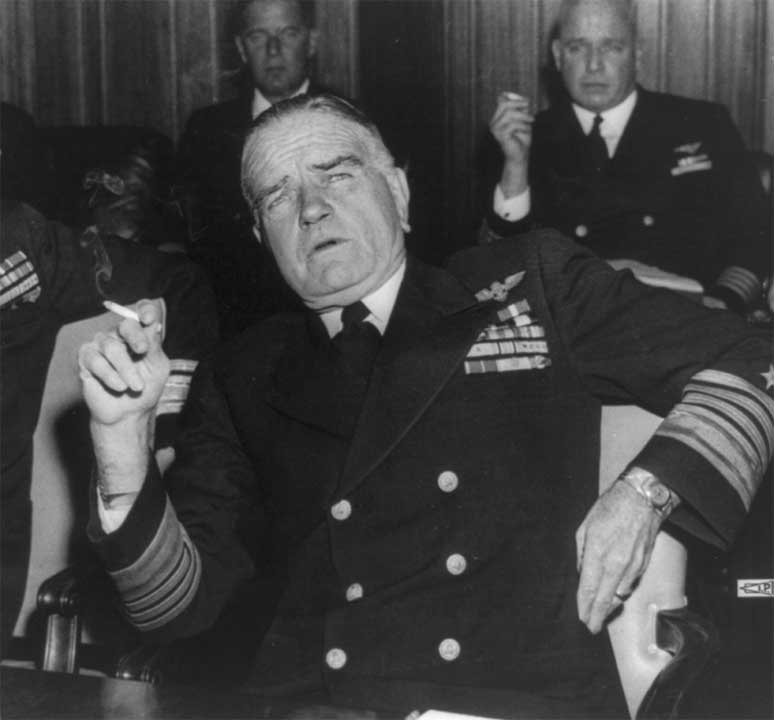 William Frederick Halsey was born in Elizabeth New Jersey on October 30, 1882. He went to the US Naval Academy where he graduated from in 1904. His initial service was in battleships. He took part in the sailing of the Great White Fleet. He transitioned to smaller ships and was naval destroyer commander during World War l. He qualified as a naval aviator in 1935 and led carrier raids against Japanese-held Marshall and Gilbert Islands.
From 1942 to 1944 he commanded US naval forces in the South Pacific and from 1944 to 1945 he was commander of the Third Fleet.
The terms of the Japanese surrender were signed aboard his ship, the USS Missouri.