Arthur Goldberg
1908- 1990
Supreme Court Justice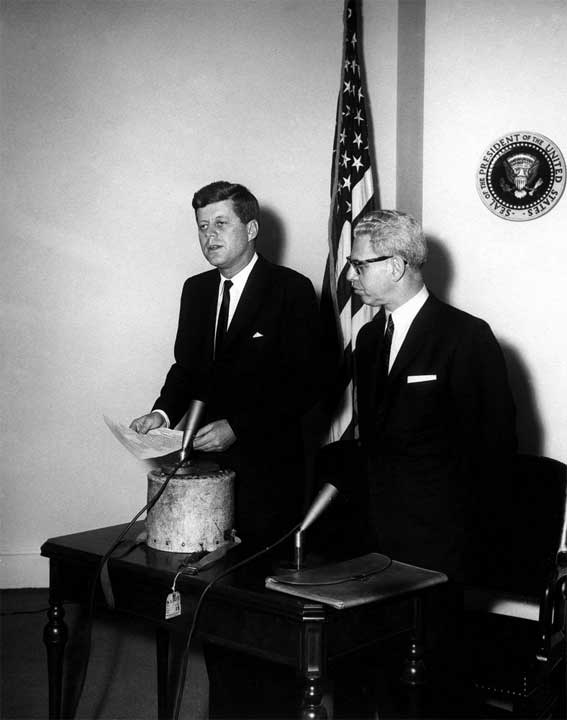 Arthur Goldberg graduated from Northwestern University and Law School, and became a labor lawyer, representing prominent unions such as the United Steelworkers and the Congress of Industrial Organizations (CIO).
When the CIO merged with the American Federation of Labor (AFL) in 1955, Goldberg was heavily involved in the negotiations. In 1961, President Kennedy appointed him Secretary of Labor, in which post he served for one year until Kennedy appointed him to the Supreme Court to replace Justice Felix Frankfurter.
President Johnson convinced him to resign in 1965 to take the position of US Ambassador to the United Nations, replacing the late Adlai Stevenson. Later, Goldberg said that he had made a mistake in resigning from the Court.
After three years, he resigned as ambassador and ran unsuccessfully for governor of New York. He returned to private legal practice until his death in 1990.