John Glenn
1921-2016
American Astronaut, Politician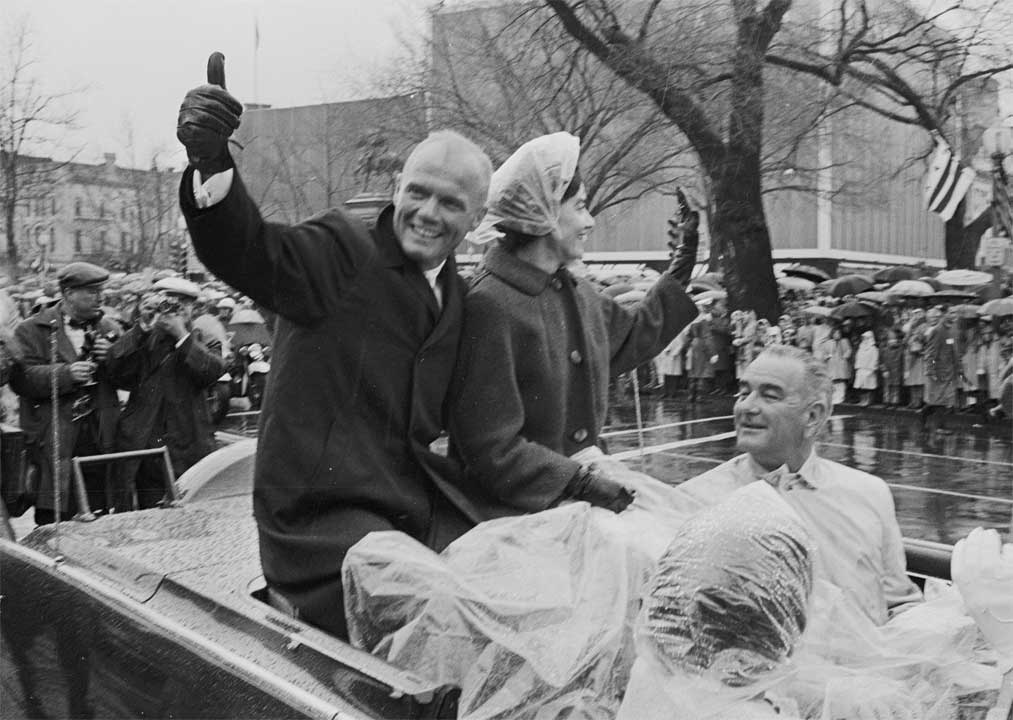 John Glenn served as a Marine Corps pilot in the Pacific during World War II, flying 59 combat missions. He also flew in the Korean War. In 1954, he became a certified test pilot, flying the first coast-to-coast supersonic mission in 1957.
Two years later, he became one of the original Gemini astronauts. On February 20, 1962, he became the first American to orbit the earth. He resigned from the Marine Corps in 1965, and in 1972 was elected as a Senator from Ohio, going on to three subsequent terms.
In 1998 at the age of 77, Glenn made history by returnng to space as a member of a shuttle crew, returning to Earth amid tremendous public acclaim.