Lou Gehrig
1903- 1941
American Athlete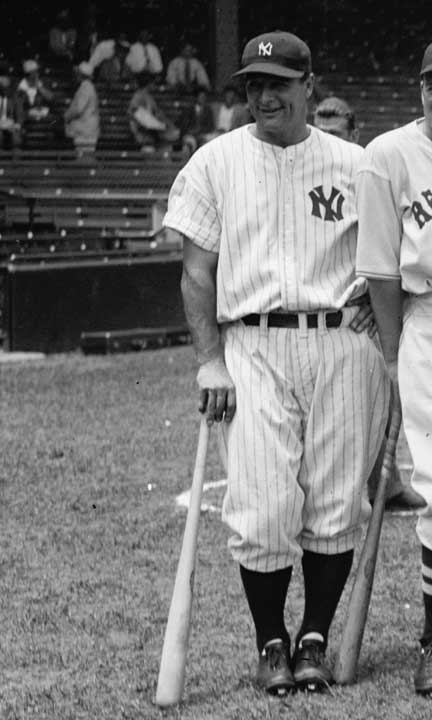 "The Iron Horse" of the New York Yankees, Lou Gehrig is considered to have been the greatest first baseman in baseball history. Gehrig was born in New York City on June 19,1903. He went to Commerce High School, where is played baseball and came to national attention. He went to Columbia College where he played college base ball. He started playing for the Yankees on April 18, 1923.
Gehrig played in a remarkable 2,130 consecutive games and amassed 493 homeruns and nearly 2,000 runs batted in. His lifetime batting average was 340. Gehrig's career came to a sad close after he was diagnosed with the fatal degenerative disorder, amyotropic lateral sclerosis, now popularly known as "Lou Gehrig's Disease."
Microsoft went on to develop "Windows" to compete with Apple's graphic interface, as well as scores of other software programs for desktop computers, covering almost every possible application. Gates sheperded Microsoft through its difficult period of fighting the US Government after being sued for anti-trust.
Gates began transition from day to day management in 2006 to give additional time to the foundation that he ran with his wife Melinda- The Bill and Melinda Gates Foundation. The Foundation is working in a number of different areas including the elimination of many childhood diseases.