Clark Gable
1901- 1960
Actor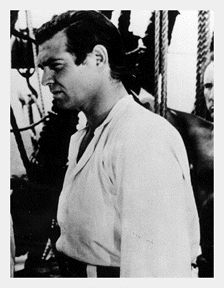 Clark Gable was born on February 1, 1901, in Cadiz Ohio. His mother dies when he was eight months old and was brought up by his father and stepmother. Gable left home at 17 to work. he became interested in acting and with the help of an acting coach Josephine Dillon, he began to get theater acting rolls.
His first movie role was in Painted Desert. Gable became known as the "The King of Hollywood" and represented movie box-office gold for nearly three decades. Cast in movies as diverse as Gone With the Wind and Run Silent, Run Deep, Gable's performances were almost uniformly well-received.
Gable enlisted in the army air force during World War II and flew combat missions over Germany in B-17's.
He won an Academy Award for his comic role in It Happened One Night with Claudette Colbert and appeared opposite Marilyn Monroe in his last film, The Misfits, which was completed shortly before he died of a heart attack. His only child was born several months after his death.