C. Douglas Dillon
1909-2003
American Secretary of Treasury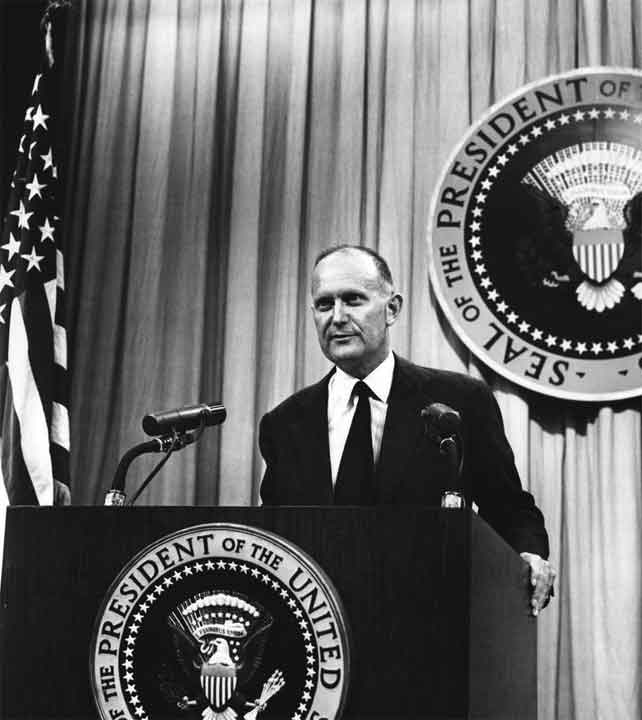 The son of a famous American financier, Dillon was born on August 21, 1909, in Geneva, Switzerland. After graduating from the Groton School in 1927, he received a bachelor's degree from Harvard College and served in the US Navy from 1941 to 1945.
Dillon became an expert in international finance, and secured a seat on the New York Stock Exchange at the age of 22. In 1953, he was appointed US Ambassador to France under President Eisenhower, later Undersecretary of State for Economic Affairs (1958-59) and Undersecretary of State (1959-60).
Though a Republican, Dillon served as Secretary of the Treasury under Presidents Kennedy and Johnson, from 1961 to 1965. Dillon was praised for his administrative abilities, and advocated the use of aggressive and innovative policies in foreign and domestic economic affairs. Dillon resigned from his position in 1965.
.