Moshe Dayan
1915- 1981
Israeli Soldier/Politician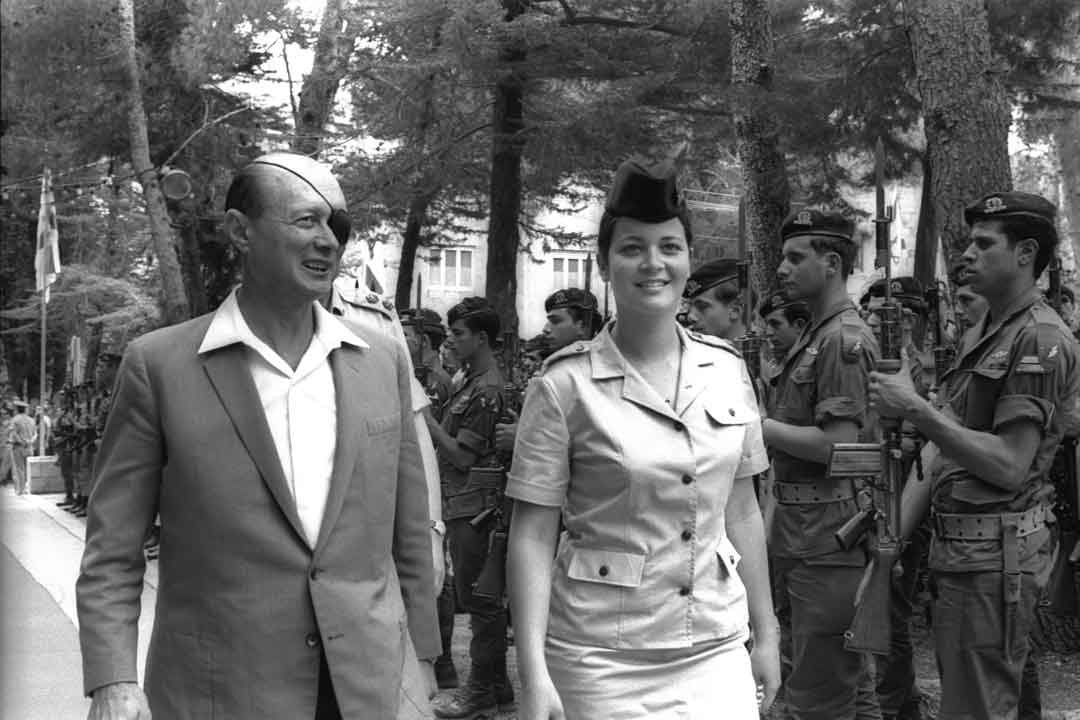 Moshe Dayan was born in 1915 on Kibbutz Degania, Israel. At an early age he joined the Haganah, the Jewish army in Palestine and in 1936, he joined Orde Wingate's special night squads.
Dayan was imprisoned by the British from 1939 to 1941 for possessing illegal weapons. He was released in 1941 to join special army units operating against the forces of Vichy France in Syria and Lebanon. Wounds sustained during a battle at the Litani River cost Dayan his left eye.
During Israel's War of Independence, Dayan held the rank of Lt. Colonel, and led the forces that captured Lod and Ramle. From 1953 to 1957, Dayan held the position of Chief of Staff of the Israeli Defense Forces. Dayan was the commander of the IDF during its victorious Sinai Campaign.
Several days before the outbreak of the Six Day War, Levi Eshkol, Israel's Prime Minister, bowed to public pressure and named Dayan Minister of Defense.
Dayan was responsible for formulating Israel's policy on the West Bank and Gaza after those areas were captured during the Six Day War in 1967. One of his most enduring policies was his decision to institute what became known as "open bridges": the free flow of people and merchandise across the Jordan River from the West Bank to Jordan.
Dayan was Minister of Defense during the Yom Kippur War, and many blamed him for the state of complacency that existed in Israel prior to the war.
Dayan was forced to resign after the publication of the "Agranot Commission Report on the Yom Kippur War." He joined the Likud government of Menachem Begin in 1977 as Foreign Minister. He was instrumental in formulating the Camp David Peace agreement with Egypt.