Walter Cronkite
1916-2009
American Journalist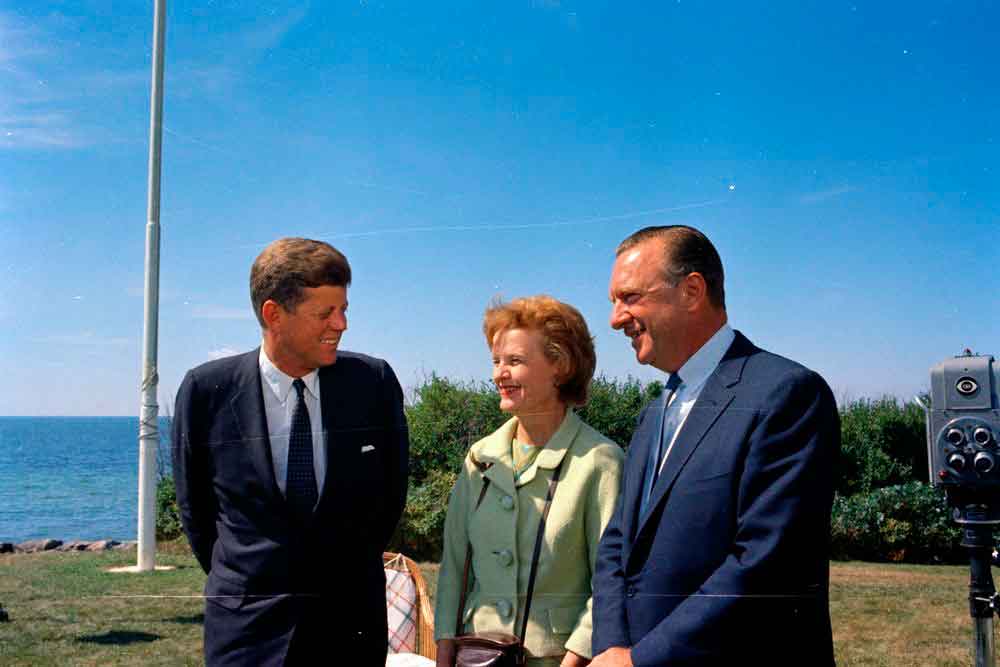 Born in St. Joseph, Missouri, Walter Cronkite studied political science, economics, and journalism at the University of Texas. He dropped out of college in his junior year because of his journalistic involvements. Cronkite worked for the Houston Post and at KCMO radio in Kansas City, Missouri, as a news and sports reporter. As a correspondent for the United Press, he gave vivid eyewitness accounts of World War II in Europe, remaining to cover the Nuremberg trials and serve as bureau chief in Moscow.
In 1950, he joined CBS, hosting television shows and narrating "You Are There" (1953-56). In 1962, Cronkite was made anchorman of the CBS Evening News. His impartial, informative, straightforward, honest style of journalism and presentation earned him the respect and trust of the nation. Cronkite covered the most important events of the 1960s and 1970s, including the 1969 moon landing, the Vietnam War and the Watergate scandal. During his coverage of the assassination of John F. Kennedy, Cronkite wept on camera. He was best known for the closing line of every Evening News broadcast: "And that's the way it is."
In addition to the Evening News, he hosted television specials and documentaries. In 1981, Cronkite retired from his position as anchorman, and has since written an autobiography and appeared in a number of television programs.