James Francis Byrnes
1879- 1972
Supreme Court Justice,
Secretary of State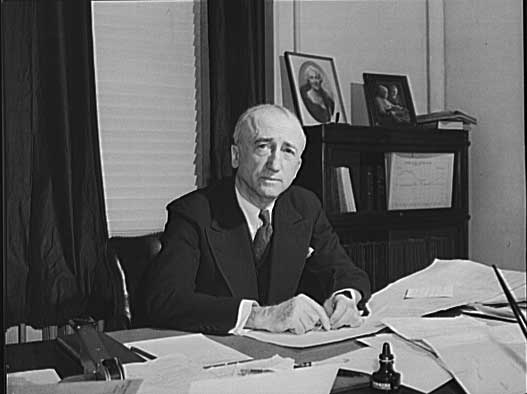 James Francis Byrnes was born in Charleston, South Carolina in 1879. He had a long and diverse political career, serving in the House of Representatives from 1911 to 1925, and in the Senate from 1931 to 1941. As a Senator during Roosevelt's first term, he was the President's leading supporter on Capitol Hill.
In 1941, Roosevelt appointed him to the Supreme Court, but Byrnes resigned to head the Office of Economic Stabilization. He then became director of the Office of War Mobilization. Byrnes was often referred to as "assistant president for the home front." He served under President Truman as Secretary of State from 1945 to 1947. He concluded his political career as a Governor of South Carolina from 1951 to 1955.