Boris Yeltsin
1931-1997
Russian Politician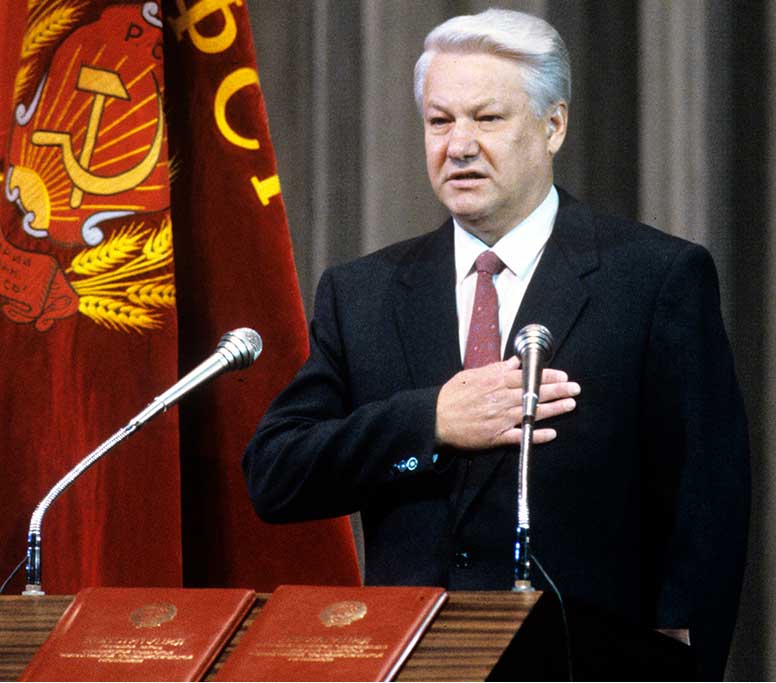 Boris Yeltsin was educated as a civil engineer. He joined the Communist Party and rapidly became the party leader in his home region, Sverdlovsk. In 1985 Gorbachev appointed him to the Politburo, and he became party chief for Moscow.
Yeltsin criticized Gorbachev for the slow pace of reform and, in 1988, Gorbachev dismissed him from the political leadership.
A year later, Yeltsin was elected to the new Russian Congress, and in 1990, he became President of the Russian Federation. Yeltsin presided over the period of rapid change as the Russia replaced the Soviet Union and it experimented with democracy. During Yeltsin term the lives of the average Russian became more difficult as the social network that Russians had relied on was dismantled. Yelstisn ended his term as Presidency in 1999. He died from heart failure in 2007
Bibliography:
Lambroza, Shlomo. Boris Yeltsin. (World Leaders Series). 1993. Rourke Pub. Group
Schecter, Kate. Boris Yeltsin. (The Chelsea House Library of Biography). 1993. Chelsea House Pub.
Morrison, John. Boris Yeltsin : From Bolshevik to Democrat . 1992. Dutton E P.
Ayer, Eleanor H. Boris Yeltsin : Man of the People. (People in Focus Series). 1992. Dillon Press Inc.
Solovyov, Vladimir/K. Boris Yeltsin : A Political Biography . 1992. Putnam Pub. Group.
Morrison, John. Boris Yeltsin : From Bolshevik to Democrat . 1991. Dutton E. P.