Sun Yat- Sen
1866- 1925
Chinese Politician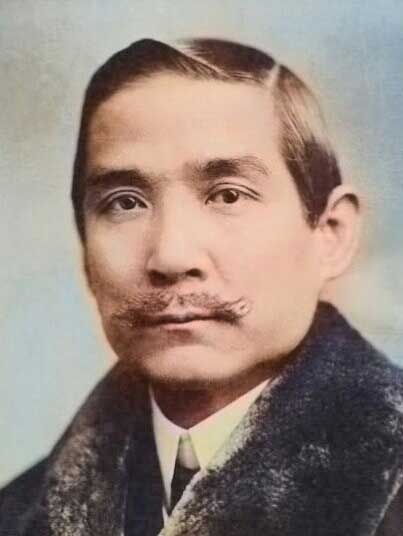 Sun Yat-Sen was born to well-to-do peasants, and attended Christian schools in China. He studied medicine in Hong Kong but fled China in 1895 after a failed revolt. In 1905, he returned to China to form a revolutionary society, the T'ung Men Hue. After the revolution of 1911, he was chosen president of the newly formed Chinese republic.
He resigned in favor of Yuan Shihkai, whom he felt was better able to unite the country. After Yuan displayed imperial ambitions, Sun founded a rival party, the Kuomintang. After failing to seize power in 1913, he fled to Japan, returning in 1917 to set up a rival government in Canton, which he headed until his death in 1925.

Bibliography:
Chang, Sidney. Biography of Sun Yat-Sen in China's Republican Revolution, 1885-1992. 1991. U. Pr. Amer.
Barlow, Jeffrey. Sun Yat-Sen. (World Leaders Past and Present). 1987. Chelsea House Pub.
Qian, Yao. Sun Yat-Sen Mausoleum . 1981. China Books & Periodicals.
Rigby, Richard. Sun Yat-Sen.1980. U. Queensland Press.
Schiffrin, Harold. Sun Yat-Sen. 1980. Little Brown & Co.
Wilbur, Clarence. Sun Yat-Sen, Frustrated Patriot. . 1976. Columbia U. Press.
Martin, Bernard. Strange Vigor : A Biography of Sun Yat-Sen . 1970. Kennikat Press Inc.
Spencer, Cornelia. Sun Yat-Sen, Founder of the Chinese Republic. 1967. Day John Co.
Baker, B. Sun Yat-Sen . 1946. Vanguard Press.
Sharman, Lyon. Sun Yat-Sen; His Life and Its Meaning; A Critical Biography. 1934. Stanford University Press.