Oprah Winfrey
1954-
Television Talk Show Host,
Producer, Actress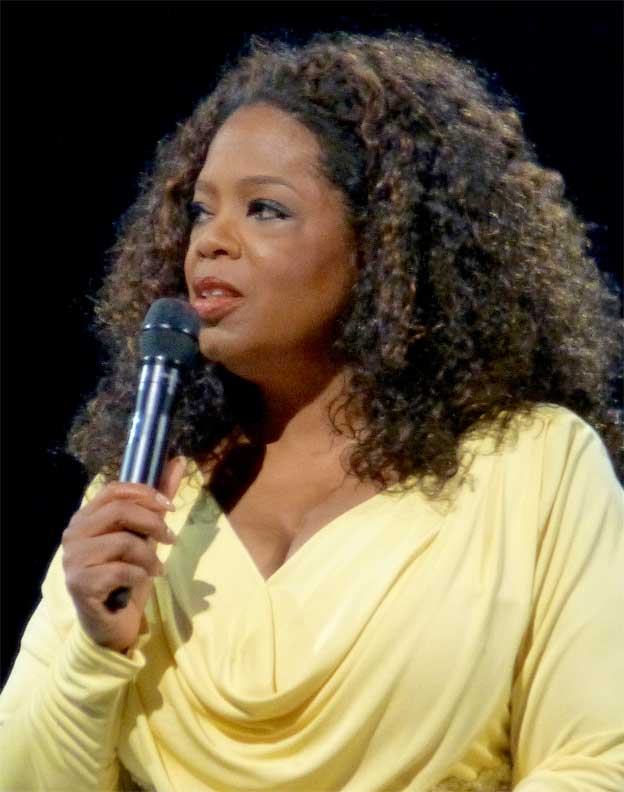 Oprah Winfrey was born in Kosciusko Mississippi on January 29, 1954. Her mother was a single Mom . Until the age of six she was brought up by her Grandmother. She then moved to Miwaukee, Wisconsin. She then went to Nashville Tennessee. After running away from home she started living with her Dad Vernon Winfrey and eventually completing high school at East Nashville High School and then going to Tennessee State University. In college she started working for a local black radio station.
After a brief stint as a new anchor in Tennessee, she moved on to the AM Chicago television program in 1984. A year later, the show was renamed "The Oprah Winfrey Show" and a star was born. By 1986, the program was nationally syndicated, the last show was aired in 2011. Winfrey has parlayed her show into a business empire she is the majority owner of the Oprah Winfrey Network
Winfrey has won acclaim as an Oscar-nominated actress for her work in films such as The Color Purple, and as head of her own production company, Harpo Productions.
.