Tennessee Williams
1911- 1983
Playwright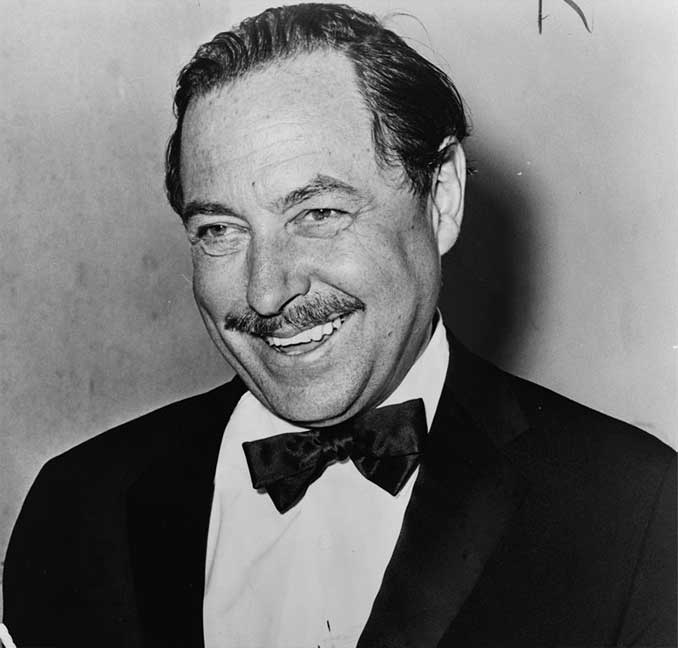 Esteemed American playwright Tennessee Williams produced some of the classics of 20th century theatre. The Glass Menagerie (1944), A Streetcar Named Desire (1947), and Cat on a Hot Tin Roof (1955) are considered the most important of his two dozen plays.
Among his many accolades were two Pulitzer Prizes (for Streetcar and Cat), along with four Drama Critics Circle Awards. Leading actors such as Paul Newman, Marlon Brando and Elizabeth Taylor achieved great distinction in Williams' work.
His later life was marked by a career decline and depression, alcohol and drug abuse.