Elie Wiesel
1928-2016
Author, Nobel Peace Prize Winner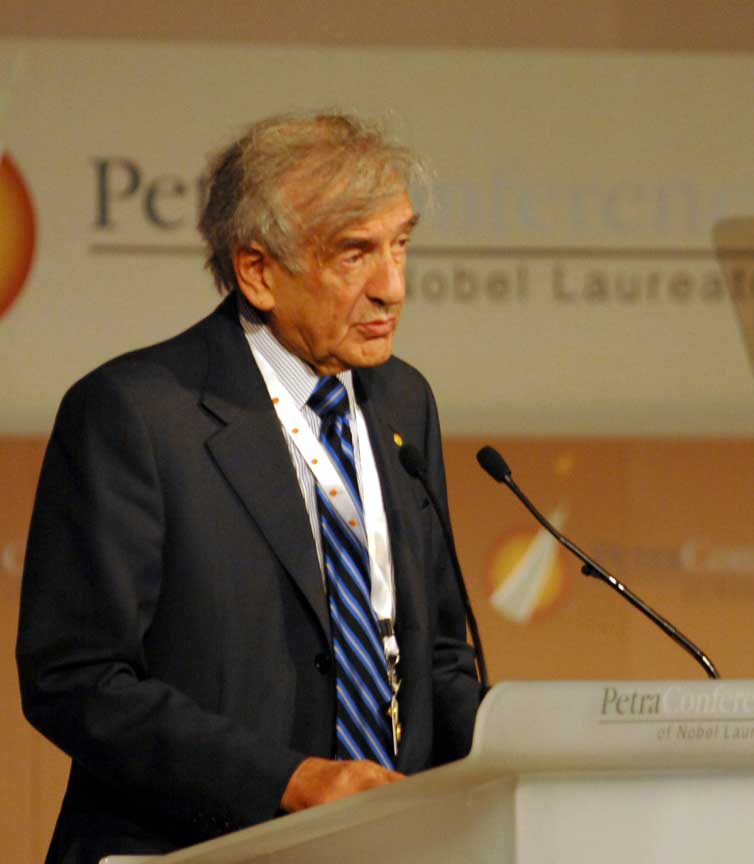 Elie Wiesel was born in Sighet Romania on Setember 30th 1928. After the German occupied Hungary where Sighet was located, he and his family were forced to remain in the towns ghetto. His family was sent to Auschwitz where his mother and sister where killed. He and his father were left alive to perform labor. When the Soviets neared the camp the two were sent to Buchenwald, where his father was beaten to death.
Buchenwald was libertated on April 11th by the US army.
Acclaimed author and speaker Elie Wiesel has made remembrance of the Holocaust and prevention of similar catastrophes his life's work. Wiesel was the only member of his immediate family to survive the nightmare of the Holocaust. For his efforts on behalf of humanity, Wiesel was awarded the Nobel Peace Prize in 1986. A prolific and sensitive author, Wiesel's works include Night (1958), Dawn (1962), A Beggar in Jerusalem (1968) and The Fifth Son (1983).
In addition to novels, Wiesel has produced numerous essays and plays, as well as discourses on Hasidism.
.