John Wayne
1907- 1979
Actor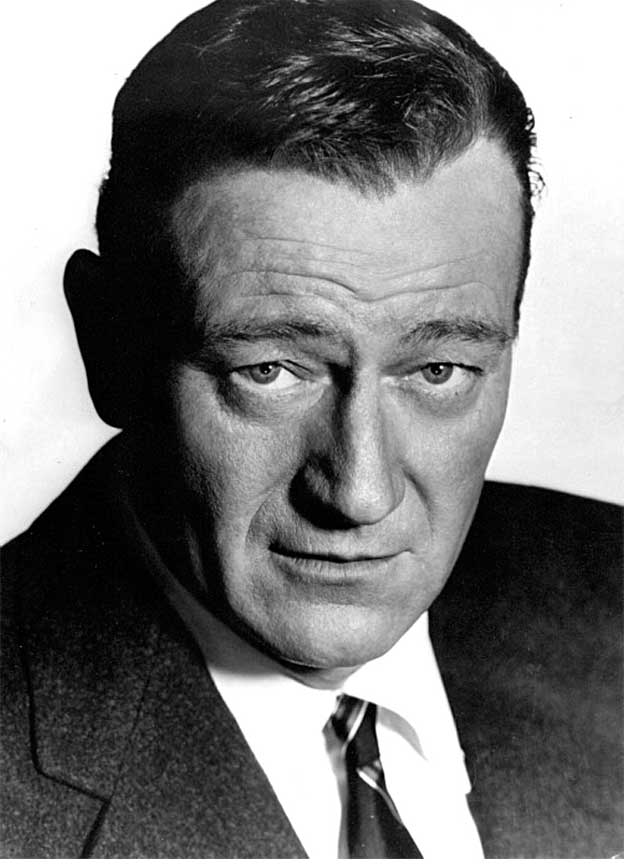 Born Marion Michael Morrison, in Winterset, Iowa, Wayne began acting in Hollywood in 1928. After a series of low-profile roles, he had a breakthrough in 1939 with the Western film, Stagecoach, directed by his friend, John Ford. Nicknamed "the Duke," Wayne starred in 14 movies directed by Ford, including She Wore a Yellow Ribbon (1949) and The Quiet Man (1952).
In the 1940's, 1950's and 1960's, Wayne was a screen idol, portraying brave, sincere masculine men, especially in Westerns. Almost half of his 200 movies were Westerns, although Wayne also made a number of successful war movies, including They Were Expendable (1945) and Sands of Iwo Jima (1949).
In the 1960's and 1970s, Wayne became a spokesperson for conservative causes, including the continuation of American involvement in the Vietnam War.
In the iconoclastic 1960's, many considered Wayne an anachronism, and his later films were critical failures. Nevertheless, he won his only Academy Award in 1969 for his performance in True Grit.