Barbara Walters
1931-
Journalist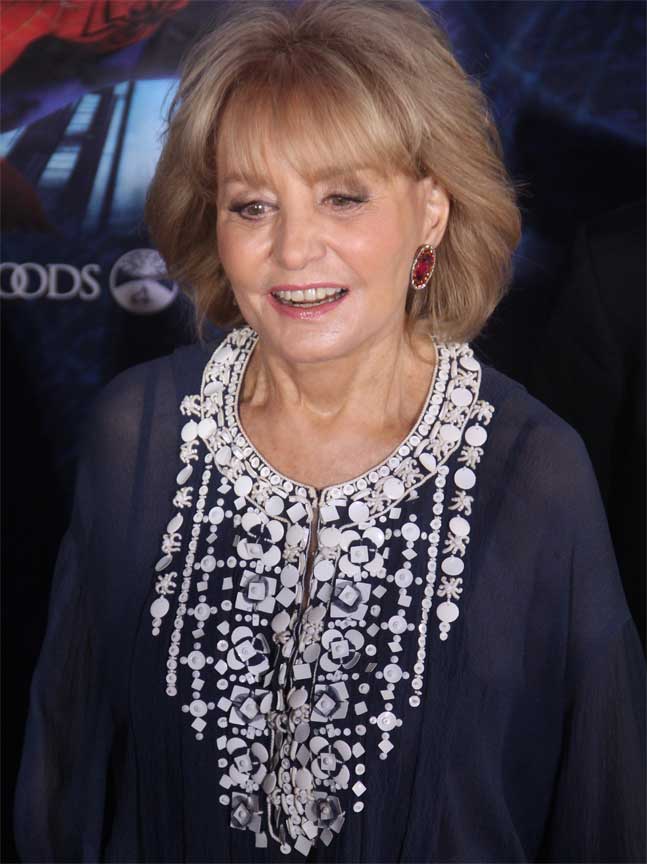 Barbara Walters in 2011 by Joella Marano
Barbara Walters was born in Boston, Massachusetts, and attended Sarah Lawrence College. After college, she began her television career as an assistant to the publicity director of RCA-TV. Walters was chosen to participate in a producer's training program, and later worked for WPIX as a producer of women's programming. She eventually moved to CBS, and then jumped to NBC.
In 1961, Walters became a writer for NBC's Today Show, was a regular panel member by 1963 and co-hosted the show from 1974 to 1976.
She joined ABC in 1976 as co-anchor of the network evening news program, the first woman to achieve that position. Also in 1976, Walters began hosting television specials in which she interviewed world leaders and other celebrities.
Three years later, she became co-host of the ABC news magazine 20/20. Walters has been awarded a number of Emmys, and was honored by a career retrospective at the Museum of Broadcasting in 1988.
In 20/20 she retired as the host for 20/20 but has cointinued to do special interviews to this day.
.