Juan Trippe
1899-1981
Aviation Pioneer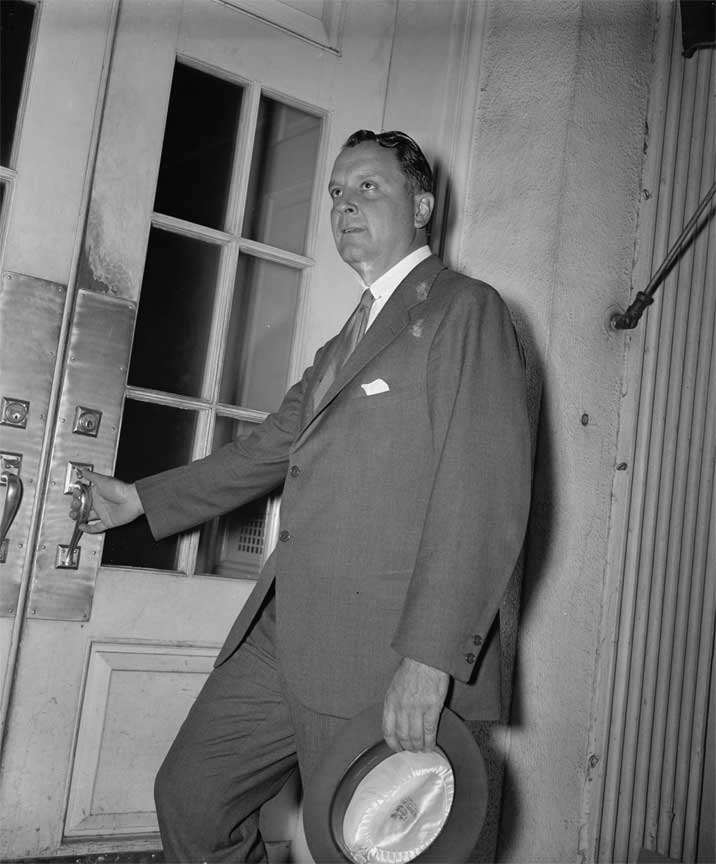 At the White House June 14, 1940
Juan Trippe was born on June 27,1899 in Sea Bright New Jersey. He attended Hill School a private boarding school for high school and went on to Yale. He left Yale to volunteer during World War I becoming a navy aviator. After the war he returned to Yale and completed his degree. He began his career on Wall Street but was uninterested, instead founding his first airline called Long Island Airways in 1922.
The founder of Pan American World Airways, Juan Trippe was credited with making commercial air travel over long distances a reality. Trippe launched Pan Am in 1927 and over the next 41 years oversaw the creation of an international air travel giant. Many "firsts" are credited to Pan Am: first regular service between the America and Asia (1935); the first regularly scheduled service to Europe from the US.(1939) and even the first airmail service internationally (1927).
Much of Pan Am's success was due directly to Trippe's entrepreneurial instincts that allowed him to take full advantage of every opportunity to expand his company's reach.
Books
An American saga: Juan Trippe and his Pan Am empire
The Chosen Instrument: Pan Am, Juan Trippe, The Rise and Fall of an American Entrepreneur