Spencer Tracy
1900-1967
Actor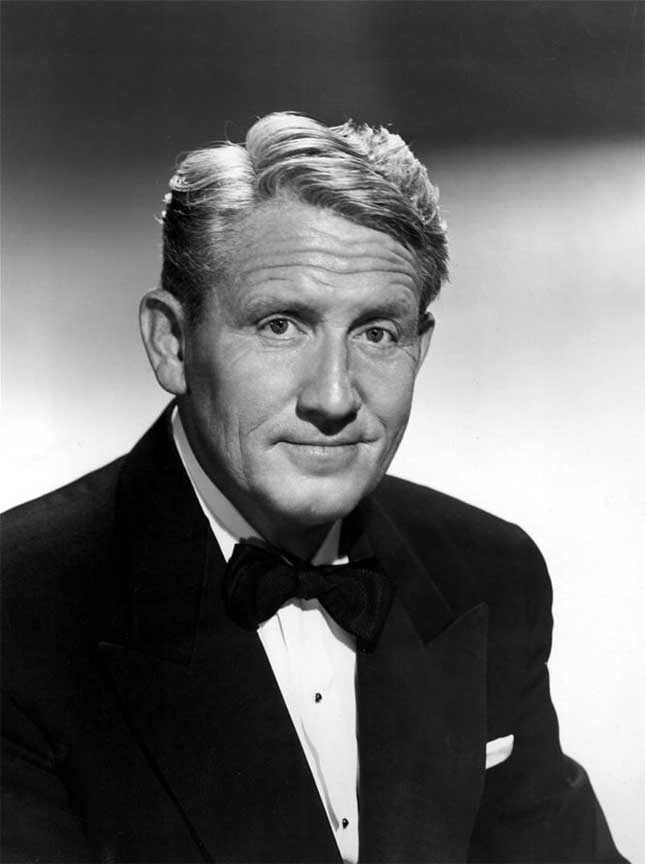 Spencer Tracy was born on April 5, 1900, in Milwaukee, Wisconsin. He was a poor student the only thing that interested him were films. He enlisted in the navy at the age of 18. After the navy he enrolled in Rishpon College,but after becoming involved in the school theater productions moved to the American Academy of Dramatic Arts. He made his Broadway debut in December 192.

Tracy segued easily into films, in which he portrayed characters as diverse as priests and gangsters, writers and lawyers, fishermen and judges. Tracy received back-to-back Academy Awards in 1937 and 1938 for Captains Courageous and Boys Town. He had a long-lived, very private off-screen relationship with actress Katharine Hepburn and a hugely successful on-screen relationship with her.
Together they starred in a series of classic films including Woman of the Year (1942), Pat and Mike (1952), and his last performance, Guess Who's Coming to Dinner (1967).
Books
Spencer Tracy: A Biography