Harlan Fiske Stone
1872- 1946
Chief Justice of Supreme Court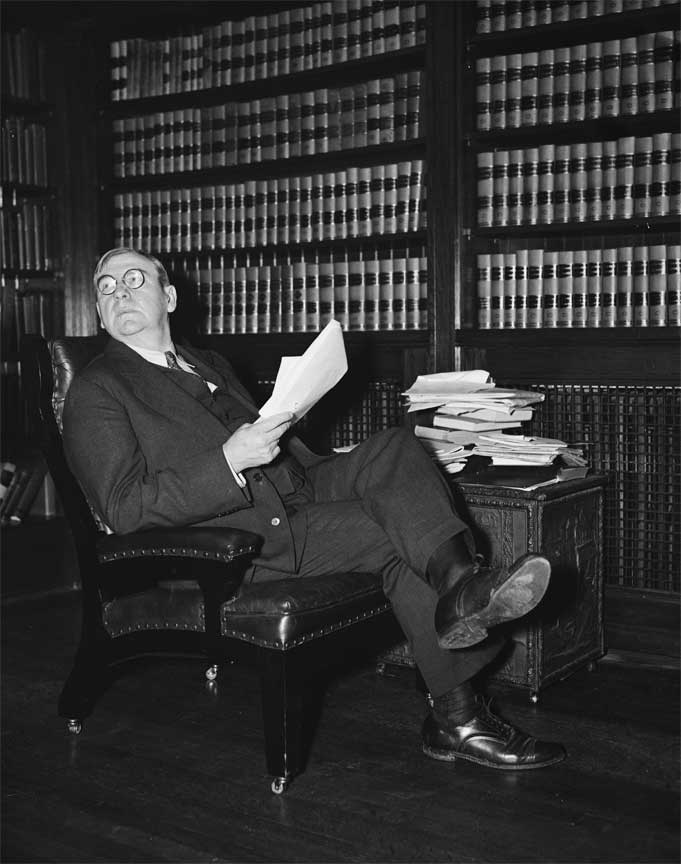 1962

Distinguished jurist Harlan Fiske Stone was born on October 11, 1872 in Chesterfield, New Hampshire. After graduating from Amherst College in 1894, he continued on to Columbia University from which he received his law degree in 1898. The next year he was admitted to the New York bar. In 1910 Stone became the dean of the Columbia Law School. In 1924 he was appointed by President Coolidge to be Attorney General. In his one-year stint at the job, he oversaw the investigation into the Tea Pot Dome scandal.
In 1925 he was nominated to the Supreme Court. While on the Court, Stone was a strong supporter of President Roosevelt's New Deal legislation. Roosevelt appointed Stone Chief Justice in 1941. Stone died in 1946 at the age of 73.
In June 1940, with France heading toward defeat, Roosevelt asked Stimson to become Secretary of War. Stimson was an active Secretary, devoting all his energies towards guiding the US armed forces to victory. He was also involved in the development of the atomic bomb.
Books
Harlan Fiske Stone: Pillar of the Law.