Casey Stengel
1890- 1975
Baseball Manager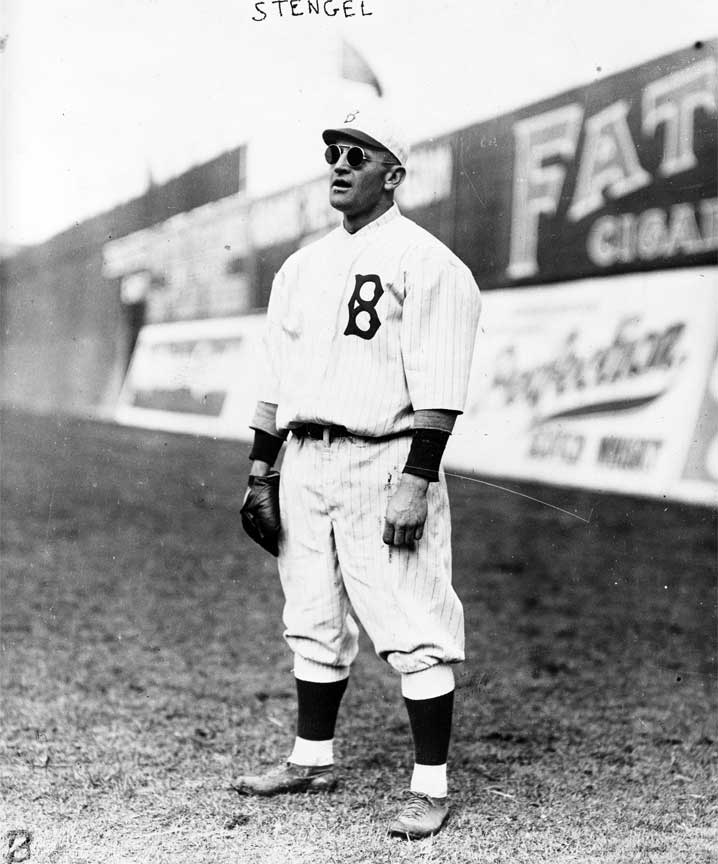 Steinem In 1972
Casey Stengel was born on July 30, 1890 in Kansas City Missouri. He played baseball and basketball as a child and played both in Central High School. Stengel joined the minor league Kansas City Blues before he was 18. He made it to the majors being purchased by the Brooklyn Dodgers and making his major league debut for the Dodgers on September 17, 1912. Stengel played in the majors for 14 years playing in Pittsburgh, Philadelphia, Boston and once again in New York for the Giants.
Stengel began managing the minor league Worcester Panthers. He soon went on to manage the Brooklyn Dodgers and Boston Braves.
Stengel enduring fame was with the New York Yankees, a team he led for 11 seasons from 1949-1960and guided to ten pennants and seven World Series titles. After leaving the Yankees, Stengel was called on to manage the fledgling New York Mets, then one of the worst teams in baseball history. It was Stengel's unusual brand of charm that helped transform the image of the Mets from inept to "Amazin'." Stengel was inducted into the Hall of Fame a year after his retirement in 1965.
Books
Casey Stengel: Baseball's Greatest Character
Stengel: His Life and Times