Gloria Steinem
1934-
Feminist Activist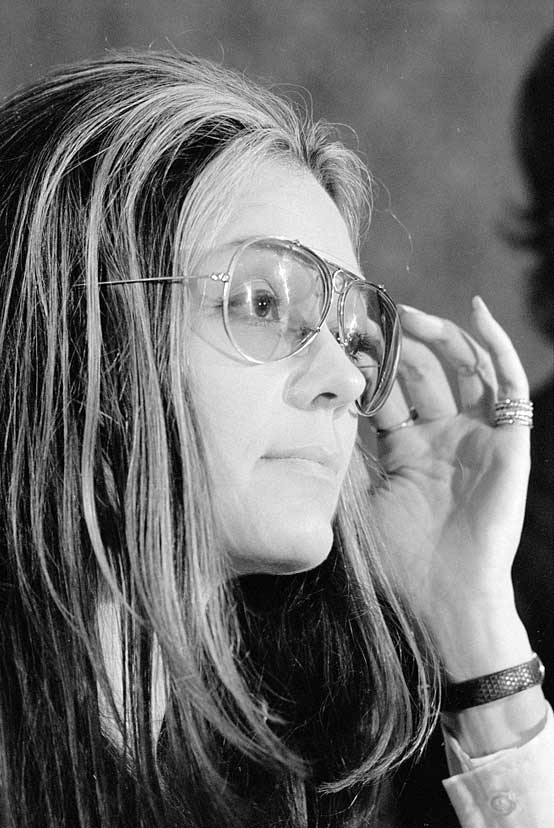 Steinem In 1972
Gloria Steinem was born in Toledo Ohio on March 24, 1934. Her mother suffered from mental difficulties and her parents divorced when she was ten. She attended Waite High School in Toledo and then Smith College. She spent two years in India as a scholar of East Asia.
Her first serious writing assignment was for Esquire Magazine, where she wrote about contraception and the dilemmas women faced between having children and pursuing a career. One of her most famous article was one she wrote for Show magazine, depicting what it was like to work as a Playboy bunny. In 1972 she cofounded MS magazine.
Throughout her career she has been politically active and a major spokeswoman for the women's movement and liberal causes and democratic candidates.
Books
My Life on the Road