Mark Spitz
1950-
Olympic Athlete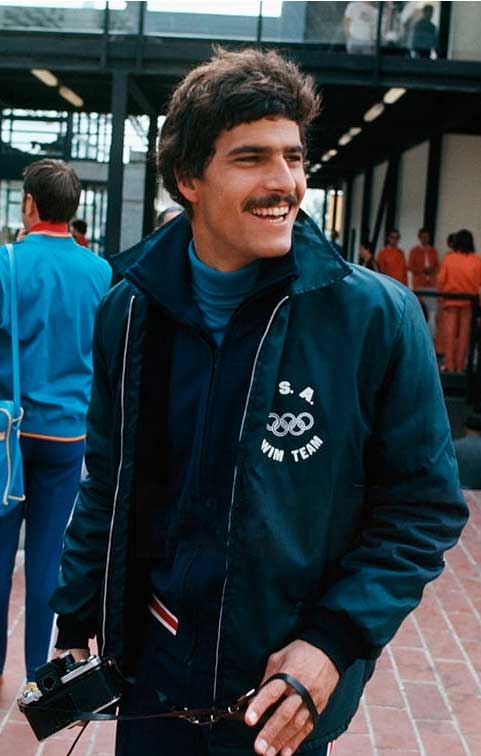 Steinberg his son and President Johnson
Mark Spitz was born in Modesta California on February 10, 1950. His family spent a few year living in Hawaii where he took to swimming. By the age of 10 he was training seriously to become an Olympic swimmer. He went to Santa Clara High School were he held every record. In 1965 he participated in the Maccabiah Games in Israel where he broke every record.
Despite holding ten world records Spitz put in a disappointing performance at the 1968 Mexican Summer Olympics winning only two team gold and achieving only one silver medal.
Spitz decided to go to Indiana University whose swimming coach had a worldwide reputation. There Spitz led his swim team to four consecutive national championships.
In the 1972 Spitz achieved an Olympic record winning seven gold medals.That record stood until 2008. He was master of butterfly and freestyle swimming.
Prior to the 1992 Olympics, Spitz flirted briefly with the idea of an Olympic comeback, but failed to qualify. In the course of his swimming career, Spitz set 35 world records and is widely considered to have been the most talented swimmer in recorded history.
Books
Mark Spitz: The Extraordinary Life of an Olympic Champion