Eduard Shevardnadze
1928-2014
Soviet, Georgian Politician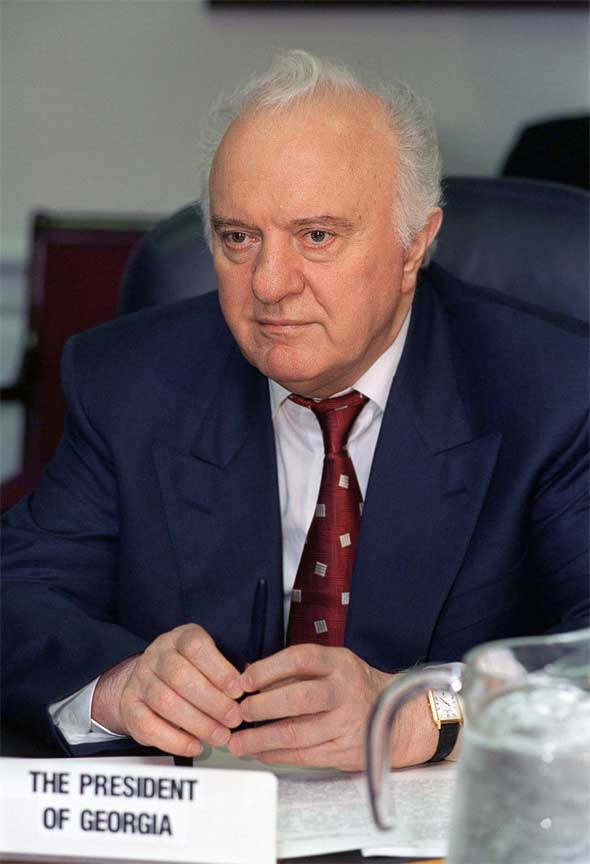 Eduard Shevardnadze was born on January 25, 1928 in Mamati in the USSR.
Soviet and Georgian politician Eduard Shevardnadze joined the Communist Party as a young man. He advanced through the party ranks to become the Secretary General of the Communist Party of Georgia. In 1976, Shevardnadze was appointed to the Central Committee of the Communist Party, and two years later, was named to the Soviet Politburo. In 1985, he became Foreign Minister. For five years Shevardnadze, together with Mikhail Gorbachev, led the Soviet Union foreign policy that ended the Cold War.
In 1990, he resigned as Foreign Minister, stating that a right-wing coup was threatening the country. Shevardnadze became the speaker of the Georgian parliament in 1992. He became President of the Georgia in November 1995 in election where he received 70% of the vote. He was reelected in April 2000 in a disputed election. In November 2003 Georgia held parliamentary elections which was disputed. Demonstrations followed in what became known as the Rose Revolution that forced him to resign.
Books
The Wars of Eduard Shevardnadze