Alan Shepard
1923-1998
Astronaut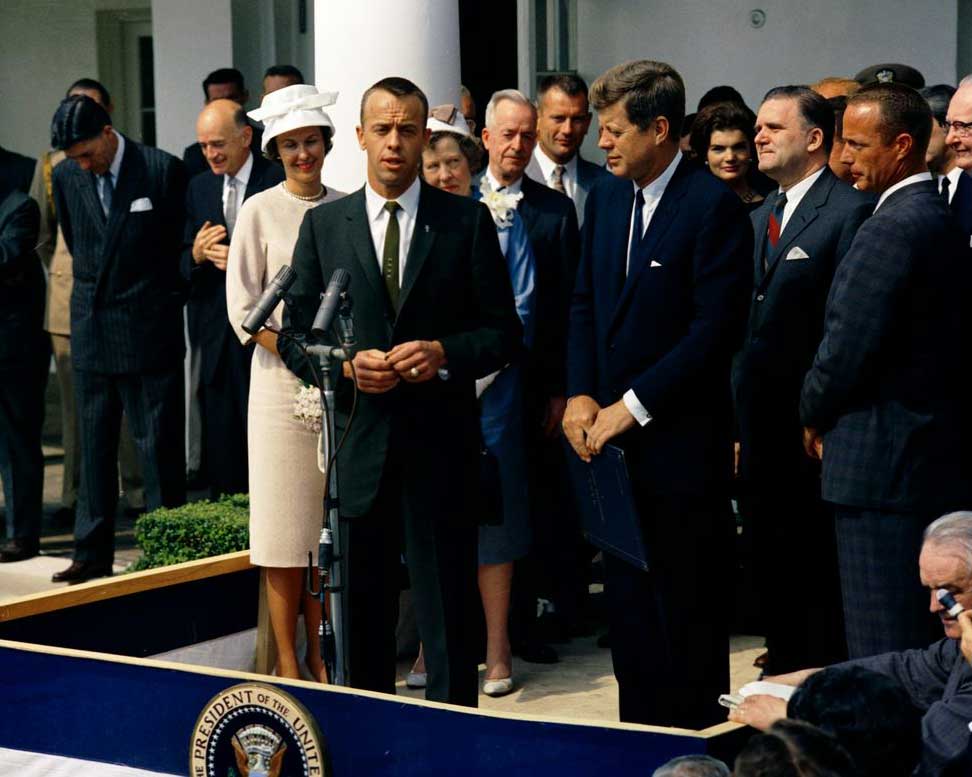 Receiving the NASA Distinguished Service Medal
Commander Alan Shepard was born on November 18, 1923, in East Derry, New Hampshire. His father was a career Army officer who had attended West Point. The son, however, preferred the US Naval Academy, where he studied before serving in World War II. Post-war, Shepard attended the US Navy Test Pilot School at Patuxent River, and worked as an instructor there from 1951 to 1953. Eventually he joined NASA, working on the Mercury and Apollo Missions.
On May 5, 1961, aboard the Freedom 7, Shepard became the first American in space. He took a 15.5 minute flight, which reached an altitude of 116 miles before the spacecraft landed in the Atlantic Ocean.
Ten years later, as commander of Apollo 14, he spent two days on the lunar surface, the only Mercury astronaut to visit the moon.
Books
Light This Candle: The Life and Times of Alan Shepard