Andrei Sakharov
1921- 1989
Soviet Scientist and Dissident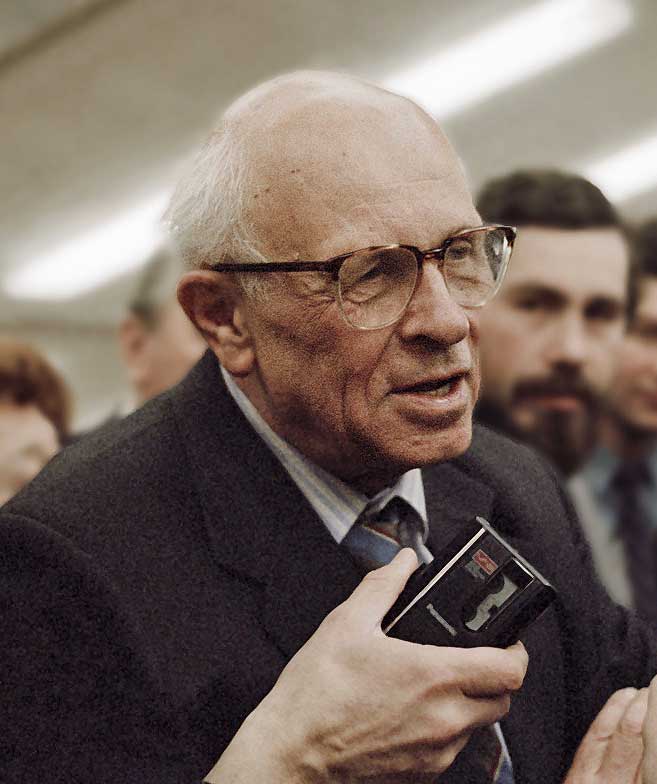 Distinguished Soviet scientist Andrei Sakharov was born in Moscow to a family of intellectuals. He entered Moscow State University as a student in the physics department. Doctors found him unfit for military service, so he was able to avoid joining the army during World War II, completing his degree in 1942. After the war, he resumed his study of theoretical physics and received his doctorate in 1948. That year, he began work on designing a hydrogen bomb. His work was instrumental to the successful completion of the project and as a result, he was admitted to the Soviet Academy of Sciences and awarded the Stalin Prize.
In 1957, Sakharov published a paper showing the long-term dangers of nuclear testing. He began to criticize Soviet policy, first from within and then publicly. In 1970, he helped establish the Moscow Human Rights Committee. For the next ten years he worked with other dissidents, including Jews who were trying to obtain the right to emigrate.
In 1980, he was sentenced to internal exile in the closed city of Gorky. Six years later, Soviet Premier Gorbachev allowed Sakharov and his wife, Yelena Bonner, to return to Moscow.
In 1989, Sakharov died of a sudden heart attack, thus leaving the anti-Communist movement in the Soviet Union bereft of one of its most eloquent and important voices.
Books
Memoirs