Babe Ruth
1895- 1948
American Athlete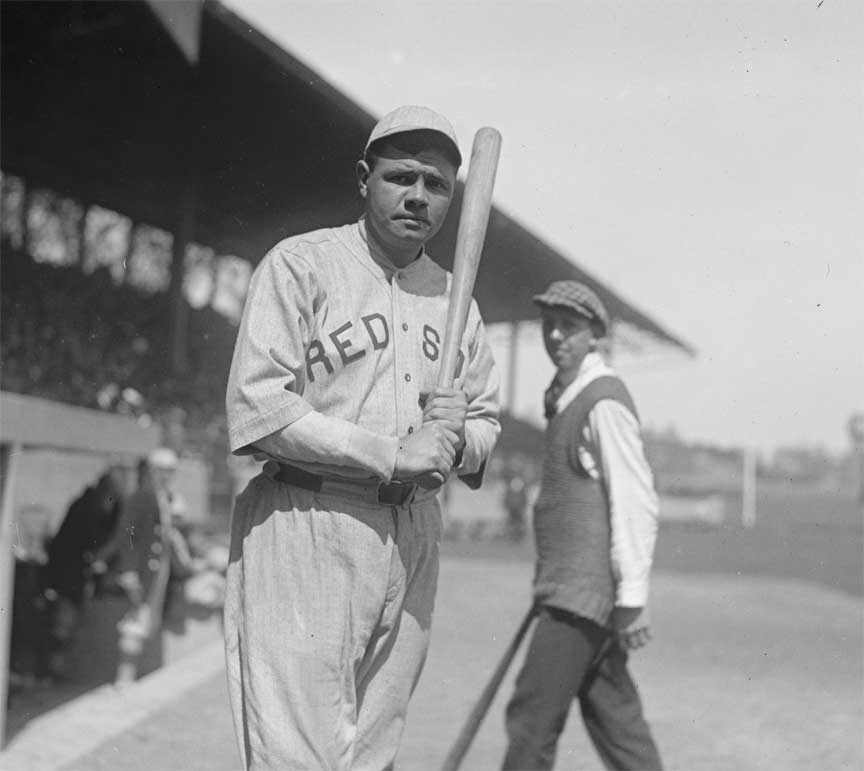 George Herman "Babe" Ruth Jr was born on February 6, 1895, in Baltimore Maryland. As a youngster Ruth learned to be a shirtmaker. Ruth went to school at St Mary, a Catholic school where he played on the baseball team. He became known for his pitching. In 1914 he signed a baseball contract with the minor league Baltimore Orioles. He quickly became a star pitcher, but the team itself was in trouble and Ruth was sold to the Boston Red Sox in 1914. There he became a star. He was sold to the New York Yankees in 1919 for reasons that have remained mysterious to this day.

"The Sultan of Swat," Babe Ruth was the most charismatic and perhaps the greatest player in baseball history. As a New York Yankee, Ruth was the key component of the legendary "Murderer's Row" that helped the team dominate baseball for years. Ruth's lifetime total of 714 homeruns stood as a record until 1974, when Hank Aaron finally surpassed him. Though Ruth was a pitcher at the beginning of his career, his incredible talent as a hitter was quickly recognized.
Ruth was the second person inducted into the Baseball Hall of Fame. Yankee Stadium, the site of so many Ruth triumphs, will be forever remembered as "the house that Ruth built."
Books
Babe: The Legend Comes to Life