Dean Rusk
1909-1994
Secretary of State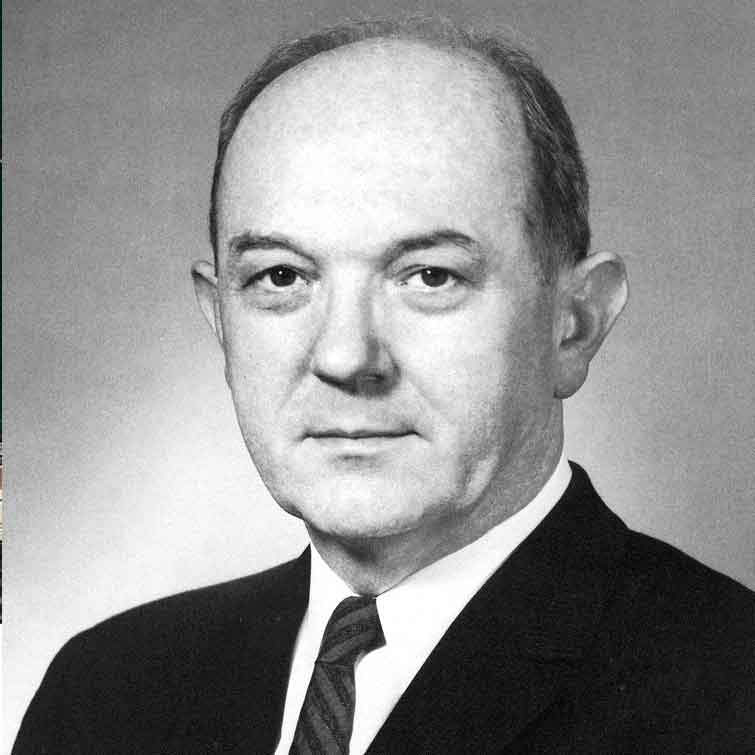 Dean Rusk was born in Cherokee County Georgia in 1909. He was a Rhodes Schola at Oxford and became an Associate Professor of government at Mills College, in Oakland California.
Rusk served in the US Army from 1940- 1946. After which he joined the State Department under the mentorship of George C. Marshall. In 1950, Rusk was named Assistant Secretary of State for Far Eastern affairs. Under Secretary Dean Acheson, Rusk was involved in policy-making during the Korean War.
Leaving the State Department in 1952 to become the head of the Rockefeller Foundation, Rusk returned to public service when President Kennedy appointed him Secretary of State in 1961. He continued as Secretary of State under President Johnson, and supported international economic cooperation and military opposition to Communism.
Along with Robert McNamara, Rusk became a major apologist for the Johnson Administration's escalation of American involvement in the Vietnam War. In 1970, Rusk became a professor of international law at the University of Georgia.
Books
As I Saw It