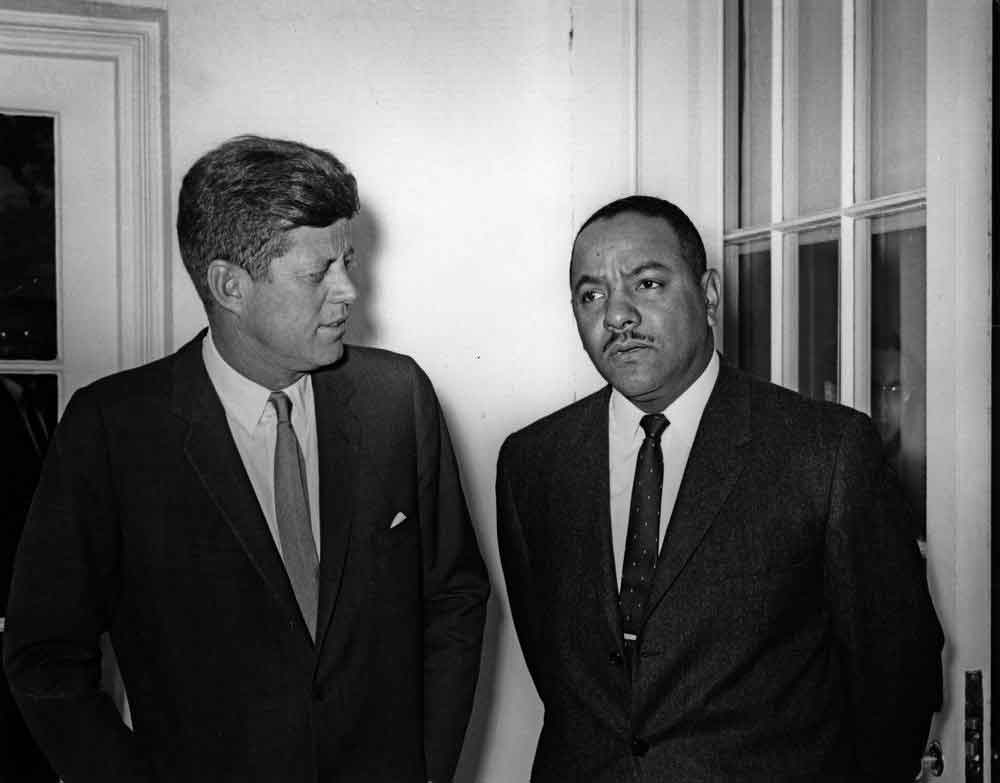 Carl Rowan was born in Tennesseeon August 11, 1925. He graduated Bernard High School in 1942 as class President In 1944, was among the first African-Americans to receive a commission in the US Navy. After World War II, he studied at Oberlin College and the University of Minnesota. Rowan became a reporter for the Minneapolis Tribune in 1950 and wrote books based on his travels and reporting assignments, including South of Freedom (1952), The Pitiful and the Proud (1956) and Go South to Sorrow (1957).
President Kennedy named Rowan Deputy Assistant Secretary of State for public affairs in 1961, then Ambassador to Finland in 1963. President Johnson appointed him Chief of the US Information Agency (USIA), but Rowan resigned when the USIA's radio broadcast, Voice of America, was accused of being biased in favor of the administration.
After his resignation, Rowan went back to journalism, in which he produced popular syndicated columns, acted as a television commentator, lectured and contributed to the magazine Reader's Digest.