Eleanor Roosevelt
1884- 1962
First Lady, Social Activist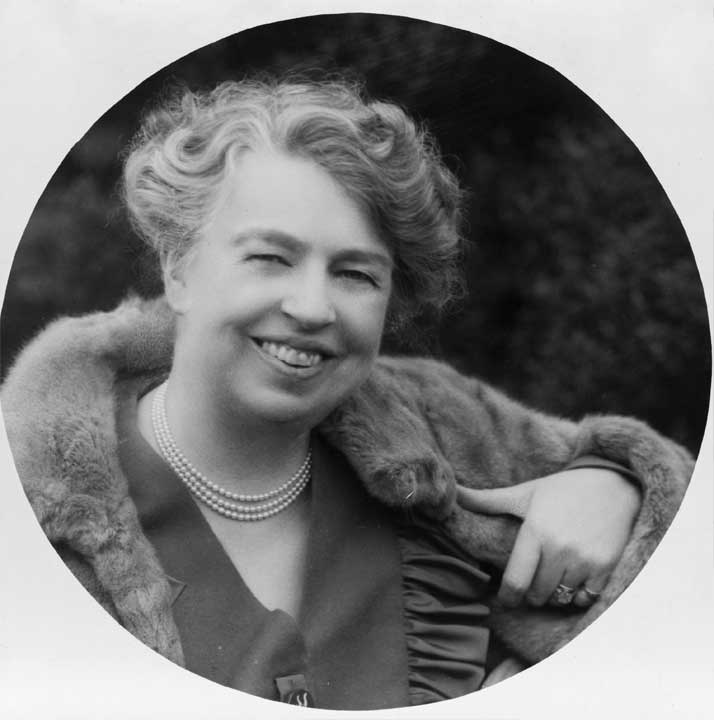 Eleanor Roosevelt was an orphaned "ugly-duckling" who grew up to be the First Lady of the World. She was the niece of President Teddy Roosevelt and, as such, was no stranger to the world of politics. As a child she had shown no evidence of an outgoing, political nature. Indeed, she was shy, awkward and withdrawn after having been raised by her strict and dour grandmother. Thus, she was astounded when her ambitious, handsome, and eligible fifth cousin Franklin Roosevelt proposed marriage in 1905.
Roosevelt became governor of New York in 1929 with Eleanor beside him. A brief four years later, the Roosevelts were in the White House, where Eleanor became a most active, visible and influential Presidential spouse. During her tenure as First Lady, Eleanor Roosevelt championed the cause of the less fortunate.
After Franklin Roosevelt's death in April 1945, she asked Harry Truman: "Is there any way we can help you?" Within a week, she had left the White House. But her work was not nearly over. President Truman made her a delegate to the fledgling United Nations in 1946. There, she became chairman of the Human Rights Commission.
Eleanor Roosevelt turned down several offers to run for political office, preferring to remain free to express her opinions as she saw fit. She was, however, a force in the Democratic Party throughout the 1950's, and remained a strong voice for human rights until her death.