Richard Rodgers &
Oscar Hammerstein II
Song Writers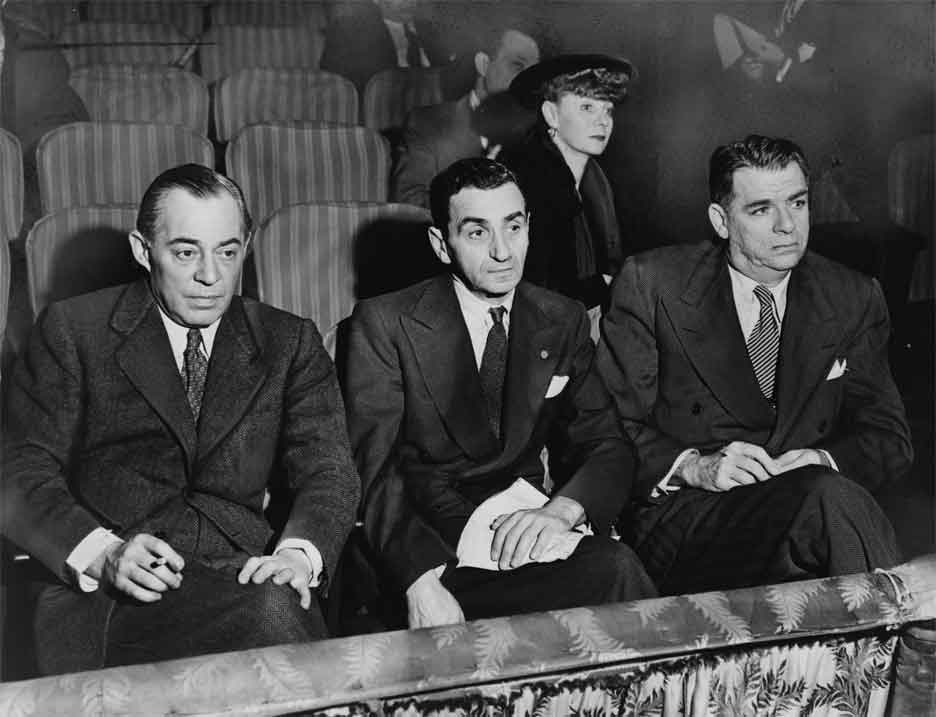 Richard Rodgers, Irving Berlin and Oscar Hammerstein II, seated in back is Helen Tamiris, they are watching hopefuls who are being auditioned on stage of the St. James Theatre
Richard Rodgers was born in Queens New York on June 28, 1902. He went to Dewitt Clinton High School and then Columbia University. He began songwriting out of College. He collaborated with Lorenz Hart. The two had many success together. Hart died in 1943 at which time he teamed up Ocar Hammerstein.
Hammerstein was born in New York City on July 12 1895. He went to Columbia College and then Columbia Law. His father was a well known broadway producer who died when he was 19. He dropped out of law school and started working on Broadway. His first success was 1920 the show Always You.
Richard Rodgers and Oscar Hammerstein II enjoyed one of the most successful musical partnerships in history. Together they wrote the music (Rodgers) and lyrics (Hammerstein) for some of the most successful and beloved musicals of the 20th century, many of which became films.
Their credits include Oklahoma, South Pacific, The King and I and The Sound of Music.
Hammerstein died of stomach cancer on August 23, 1960 his last project was The Sound of Music. Rogers dies o December 30, 1979
Books
Rodgers and Hammerstein: Carousel- Vocal Selections, Revised Edition