Jackie Robinson
1919- 1972
American Athlete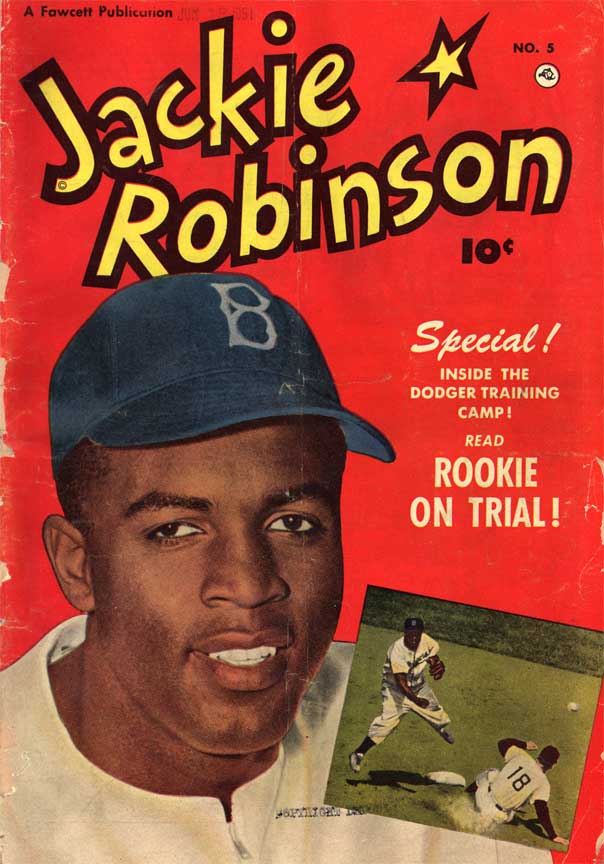 Jackie Robinson was born on January 31, 1919 in Cairo Georgia. He started playing sports in high school.
The 1947 debut of Jackie Robinson with the old Brooklyn Dodgers marked the beginning of a new era in baseball and perhaps the most significant event in US sporting history: the end of the color barrier in major league ball. Though Robinson was hardly a rookie -- he had been a star of the Negro Leagues -- his was a new face for fans and players unused to black players.
Despite an often viciously racist reception, Robinson keep his cool, played spectacular ball and won Rookie of the Year honors that year.
In 1949, he was named Most Valuable Player and was ultimately elected to the Hall of Fame. Over his 10-year Major League Baseball career, Robinson hit .311.