Diego Rivera
1886- 1957
Mexican Painter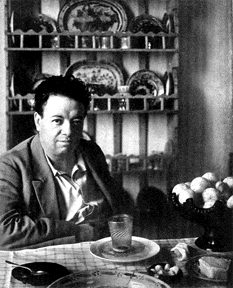 Mexican muralist Diego Rivera was acclaimed for the realistic style that he used to excellent advantage in getting across his strongly Socialist beliefs.
He spent some years traveling through Europe and imbibing the work of both the Old Masters and modernists such as Picasso. His sojourn in Europe also convinced him that art should be accessible to the masses, most appropriately on the walls of public buildings.
Though his political views often made him a controversial figure, Rivera stands as one of the most influential artists of his time and the foremost modern muralist of Mexico.