Sidney Poitier
1927-
Actor\Director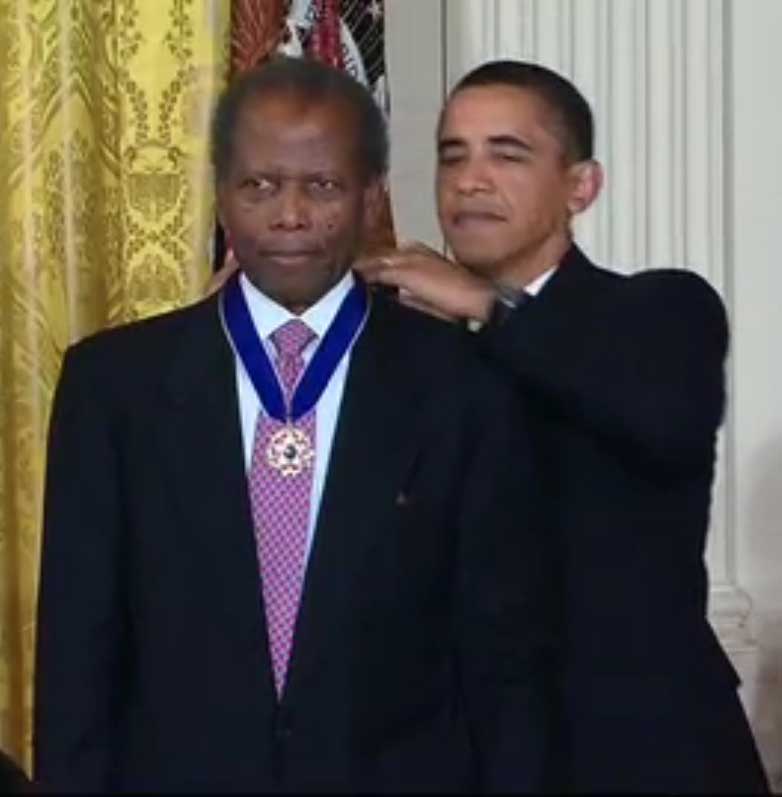 Acclaimed actor Sidney Poitier was born in Florida of Bahamian parents, and studied acting at the American Negro Theater in New York in the late 1940's. In the 1950's, Poitier began working in movies, starring in several films about racism, including Cry, the Beloved Country (1952), The Blackboard Jungle (1955) and The Defiant Ones (1955), the last of which earned him an Academy Award nomination.
In 1963, he won the Academy Award for best actor for his role in Lilies of the Field, the first time a black person was so honored. In 1967, he starred in three successful films: To Sir, With Love; In the Heat of the Night and Guess Who's Coming to Dinner.
Poitier is known for the power, subtlety and honesty of his performances. In the 1970's, he directed and costarred in movies with Bill Cosby. In 1988, Poitier returned to films after a long absence, directing and starring in Shoot to Kill.