Paul, Mary
& Peter
Folk Music Group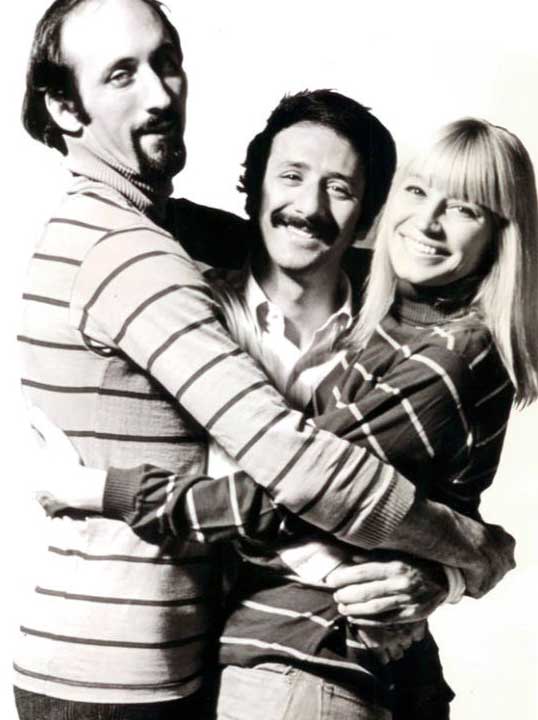 Peter (Yarrow), Paul (Stookey) and Mary (Travers) performed folk music closely linked to the political activism of the 1960's. Their early albums, including Peter, Paul & Mary (1962) and In the Wind (1963), contained harmonized vocals and acoustic guitar accompaniments of folk songs and newly composed works by musicians like Bob Dylan.
Some of their best known songs were "If I Had a Hammer," "Puff the Magic Dragon" and Dylan's "Blowin' in the Wind." In 1969, they scored a number-one hit with "Leaving on a Jet Plane."
Since the height of their fame in the 1960's, the group has continued to tour and perform, while maintaining private interests and political activism.