Philippe Petain
1856- 1951
French Politician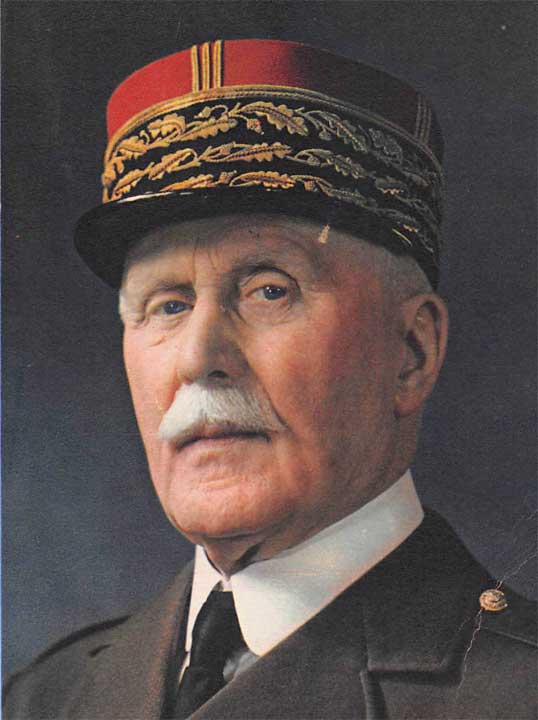 French general and politician Henri Philippe Omer Petain graduated from the French Military Academy at St. Cyr in 1878. He became a national hero when he commanded French forces at the Battle of Verdun in 1916, where his forces halted the German advance.
In 1917 he was appointed commander of all French forces, and a year later was promoted to the position of Marshal. In 1934, Petain was named War Minister. He was a strong supporter of the Maginot Line -- France's fabled defensive line that was essentially ignored by the Germans when they attacked through it in World War II.
After the French defeat, Petain, then 84 years old, succeeded Paul Reynauld as head of the French government. He led the Vichy regime in a policy of collaboration with the Nazis.
Following the defeat of Germany, Petain was tried for treason and sentenced to death in 1945. His sentence was commuted to life in prison, where he died in 1951.