Bernard Montgomery
1887- 1976
British General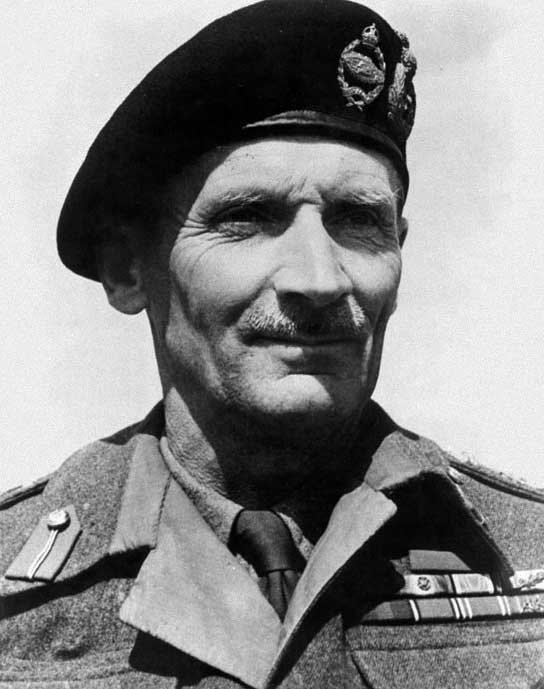 British military figure Bernard Law Montgomery was educated at Sandhurst. He was commissioned into the army in 1908 and served with distinction in World War I.
"Monty" commanded the British expeditionary forces in France at the outbreak of the Second World War. He commanded the British Eighth Army in Africa, and led the British to victory over Germany's Desert Fox, Rommel, at El Alamein.
He commanded ground forces at Normandy, and later throughout the Western front.