Yehudi Menuhim
1916- 1999
Violinist, Conductor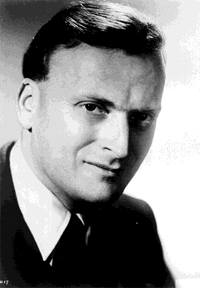 Violinist Yehudi Menuhin was born in New York City. He was a child prodigy, performing for the first time at the age of seven with the San Francisco Orchestra.
By age 10, he had made appearances in Europe. In the 1934-35 season, Menuhin completed a triumphal European tour. Menuhin became one of the worlds most sought-after violinists. He went on to conduct, teach and establish a school of music.
Though he was sometimes a controversial figure because of his political views, Menuhin was, at the time of his death in 1999, a much esteemed member of the international music community.